Here at aurivus we dove head first into 2023 so in this issue of updates we invite you on our next adventure, bring you tales of victory and tease our latest developments.
Geo Week 2023

Next week the team will be travelling to Denver to present aurivus to Geo Week attendees at the Colorado Convention Center.
Geo Week will take place from the 13th to 15th of February and is the premier event for increased integration between the built environment, advanced airborne/terrestrial technologies, and commercial 3D technologies.
You can visit us at our booth, number 313, or catch Stefan presenting live at Geo Week!
📅 Feb 14 2023
⏲ 2:00PM – 3:30PM MT
📍 Room 706
Stefan will present two exciting cases where modeling time can be reduced and even completely eliminated.
You can find out more about Stefan's presentation on his event profile and keep up to date with Geo Week with the event schedule.
In preparation for Geo Week, we're giving away free Expo Hall Passes or $100 off your Geo Week Conference Pass. To receive yours, just register bellow and enter our promo code: GEO2330203.
Feel free to pass this on to your friends and we hope to see you there!
---
Champions!
In January our team celebrated success after Martin and Christoph brought home the win from the Deutsche Bahn Mindbox competition.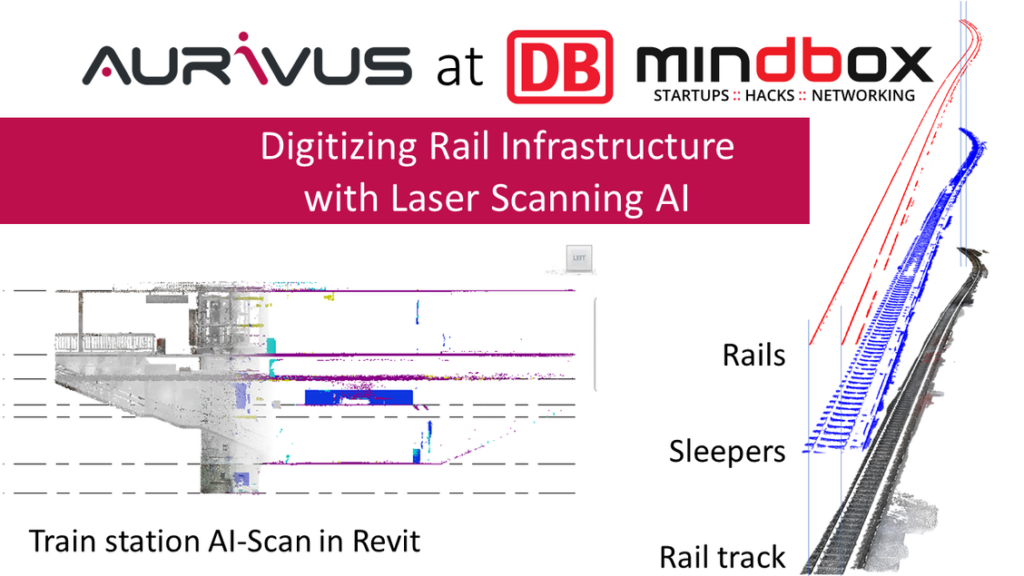 Our AI technology has already shown promising results in object recognition in 3D laser scans of railway stations and tracks and we're excited to work with Deutsche Bahn. Our goal is to take a leading role in the digitalization of infrastructure on a global scale.
Cheers to our amazing team and our bright future!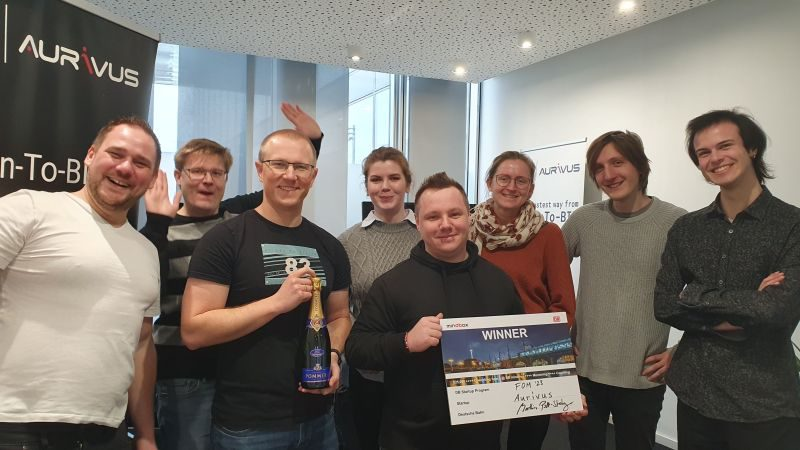 ---
The Latest
Annual Licences are now live on our new website.
Choose from Bronze, Silver or Gold packages according to your needs or customize your own plan with On Demand.
Visit our pricing page for further details on our packages.
---
Next Time
Exciting new features are coming soon.
New and improved Speed Drawing Mode will make modelling a breeze.
Stairs and Rail Detection is the next step for aurivus AI technology.

Keep an eye out for release date announcements in our next newsletter.
---
You can check out all our features on our website and of course keep up to date with all the latest news as it happens on our social media.
Until next time,
Your aurivus team