Solution
1 Click With Our AI. 500 Clicks for an Engineer. Since one "click" in a large point cloud can take seconds, this dramatically simplifies a modeler's job.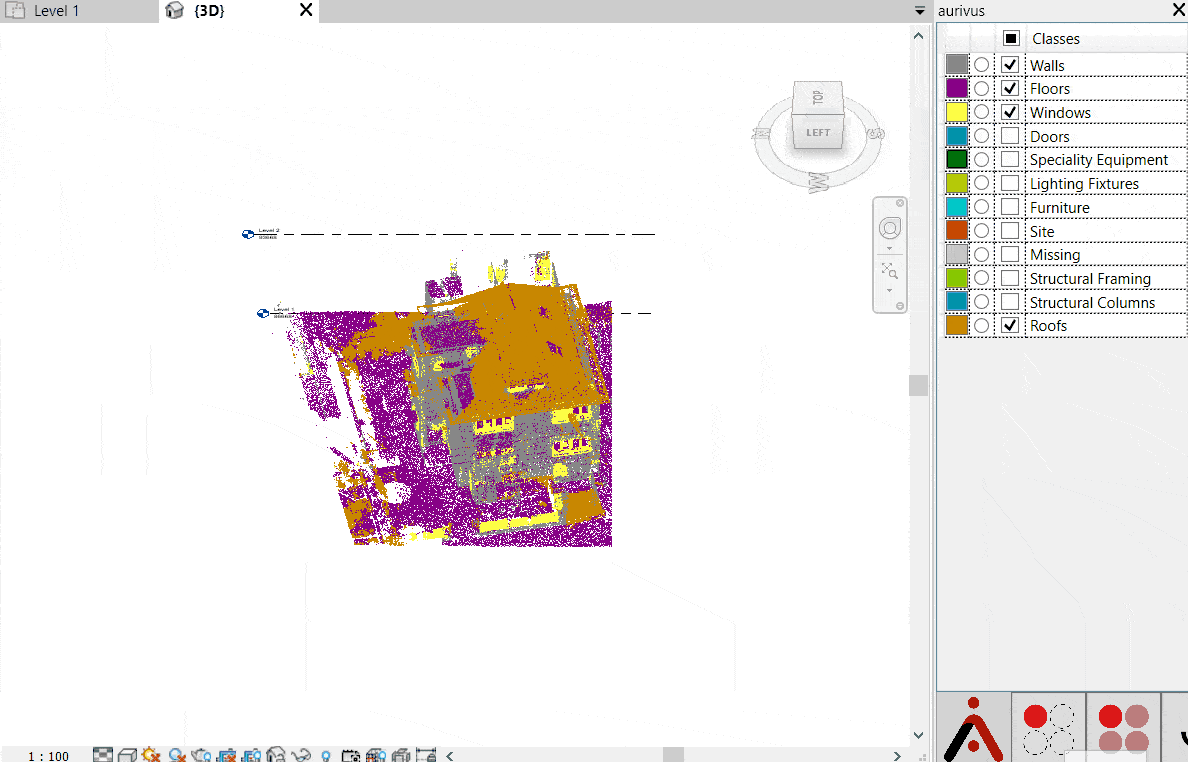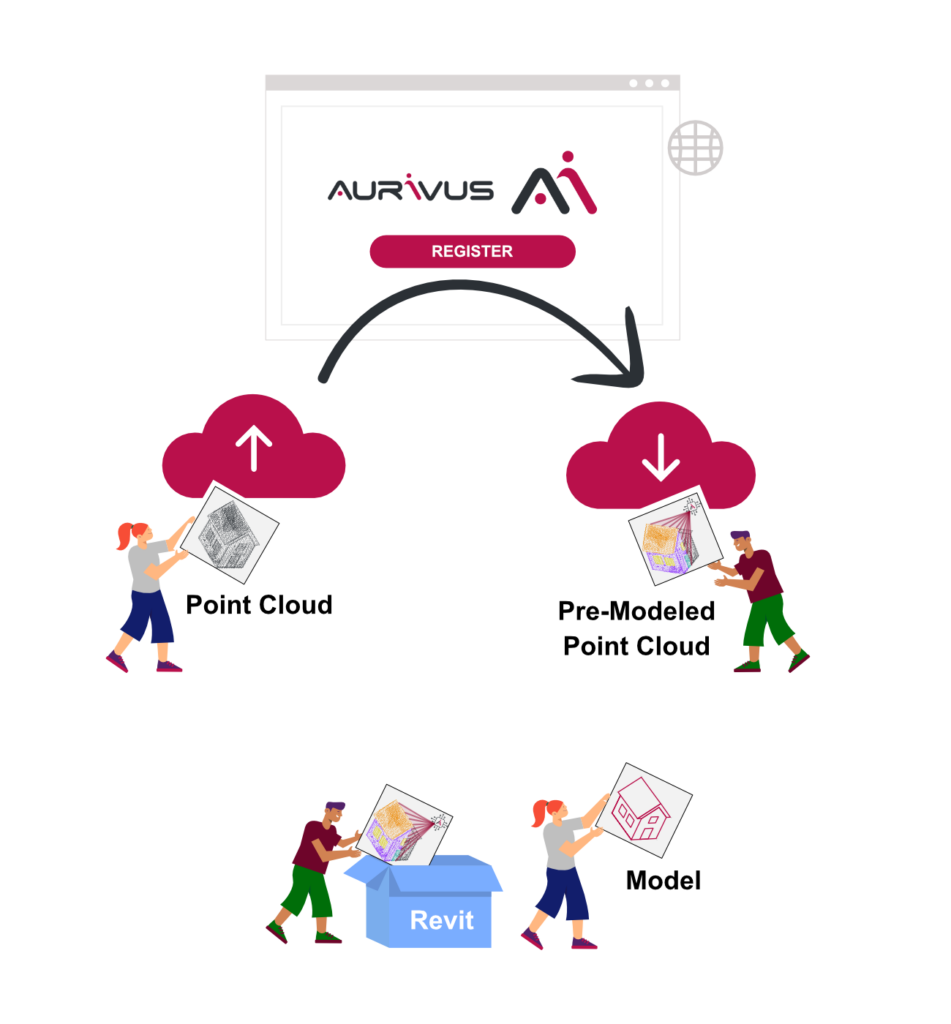 Easier, Faster, Better Quality & Cheaper
Our aurivus AI can easily detect pipes & their fittings. Allowing the point cloud user to view as a single object (With our Speed Drawing Mode you can save up to 50% of your time modeling pipes).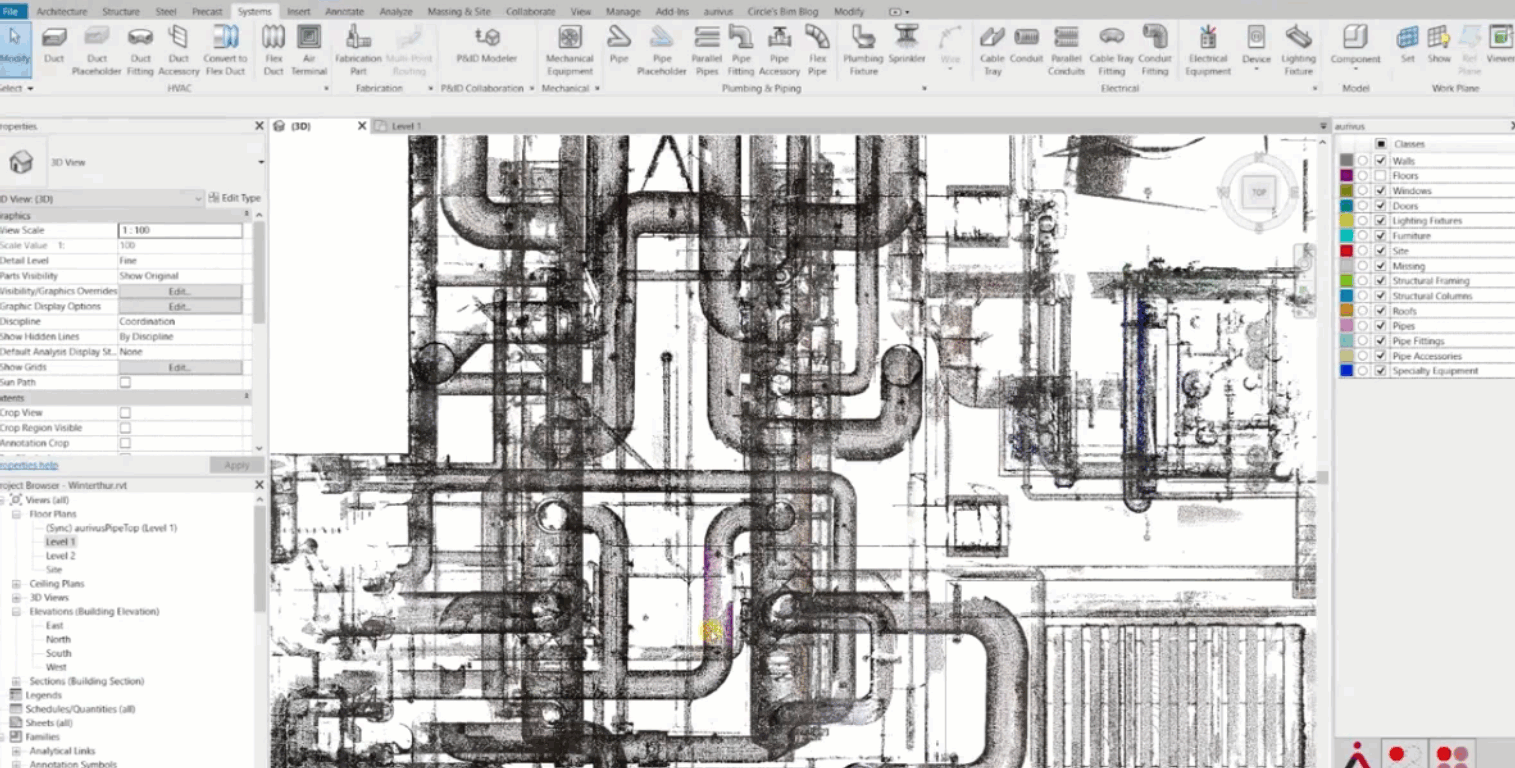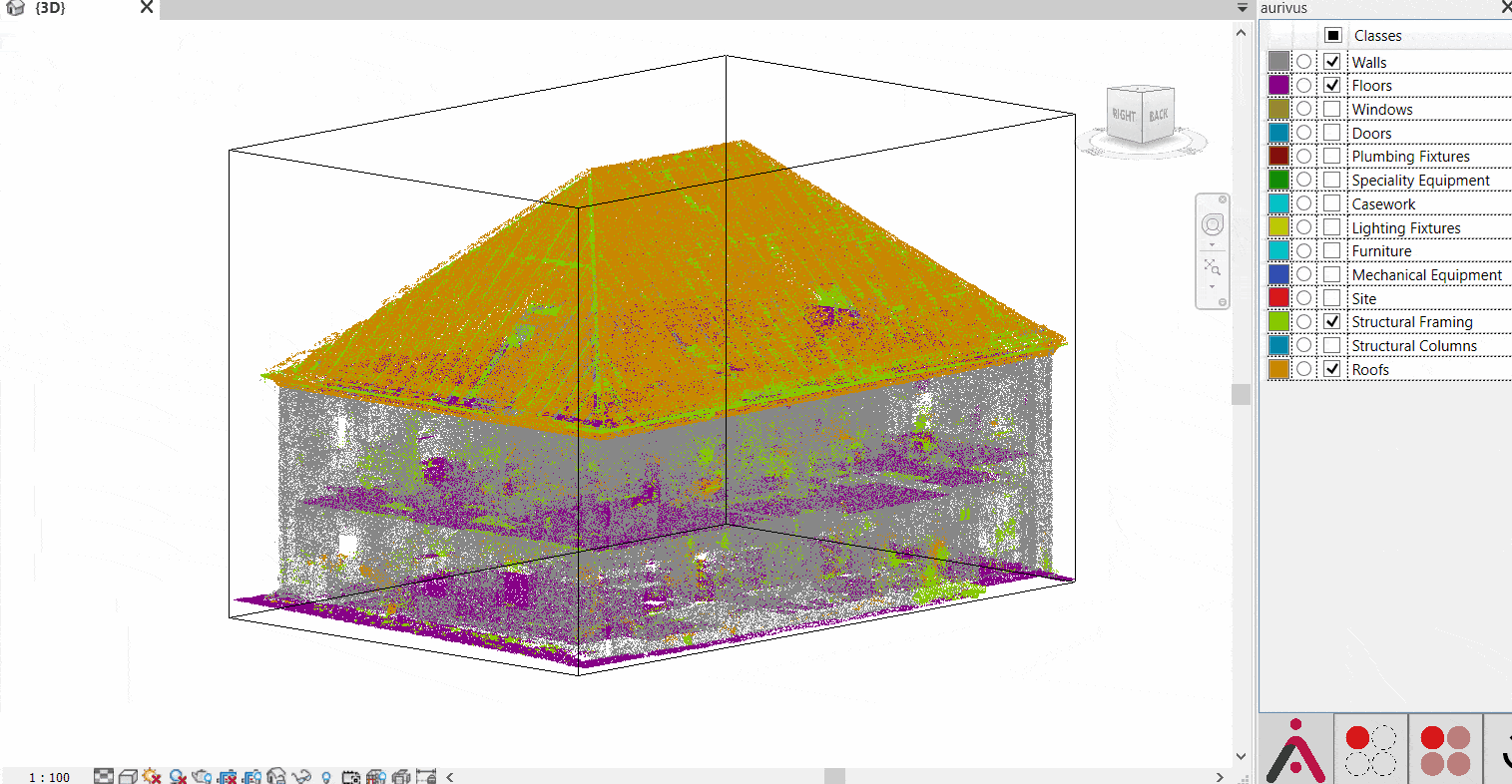 Our a
urivus
AI can easily cross section and focus on Trusses you need to model. Saving you lots of time with 1 click.
Our a
urivus
AI can detect any & all stairways in your point cloud.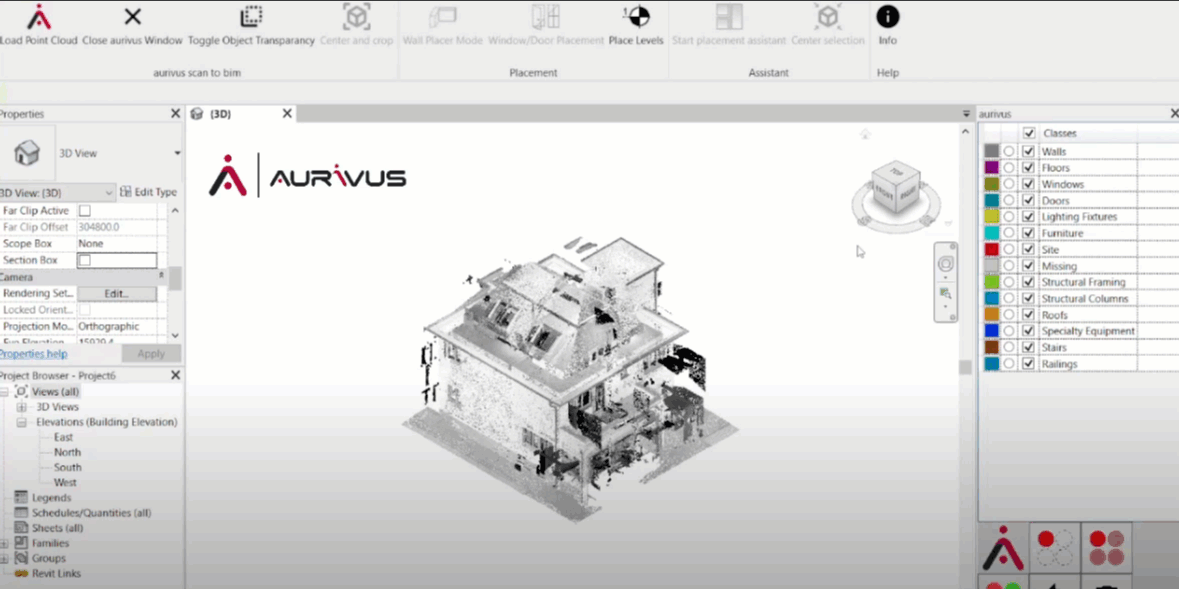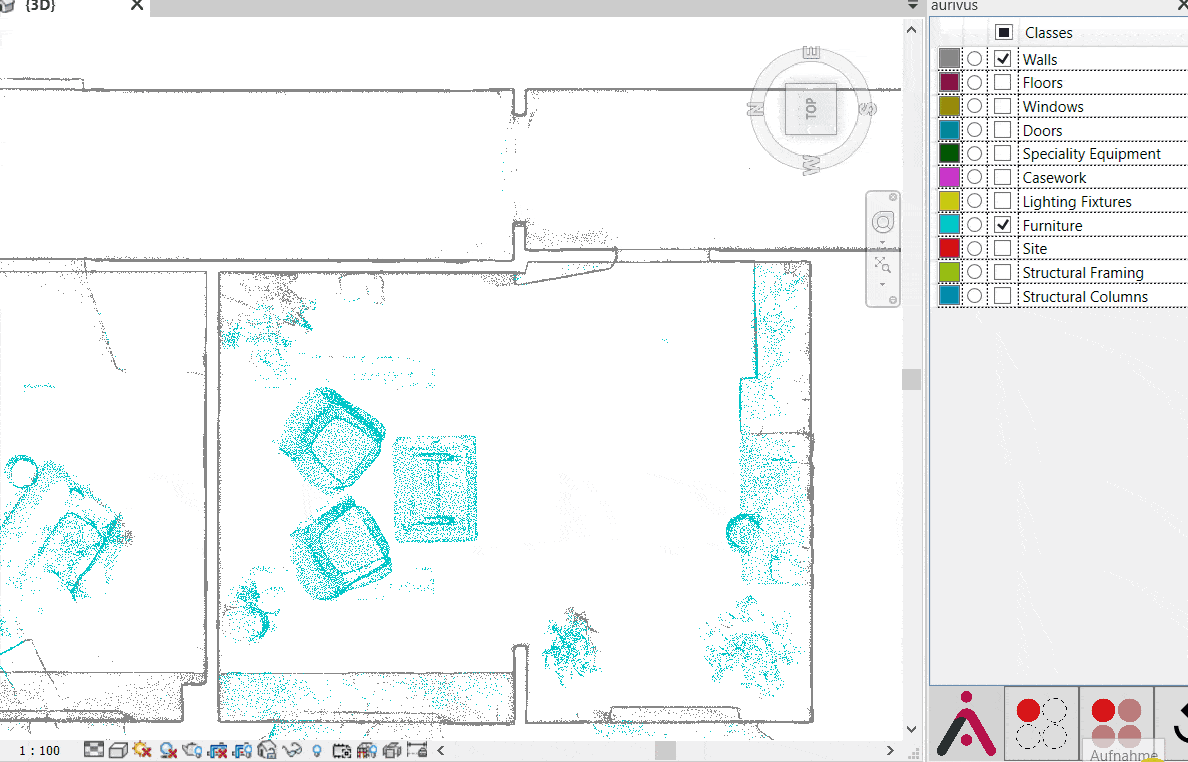 No need for cleaning up your point cloud anymore! The aurivus AI detects furniture and other distracting objects in the point cloud, which then simply can be hidden with one click.
Window & Doors (Window & Door Placer)
The aurivus AI easily detects Walls, so you can confirm the object with 1 click. Helping you save time, reducing errors & increase quality.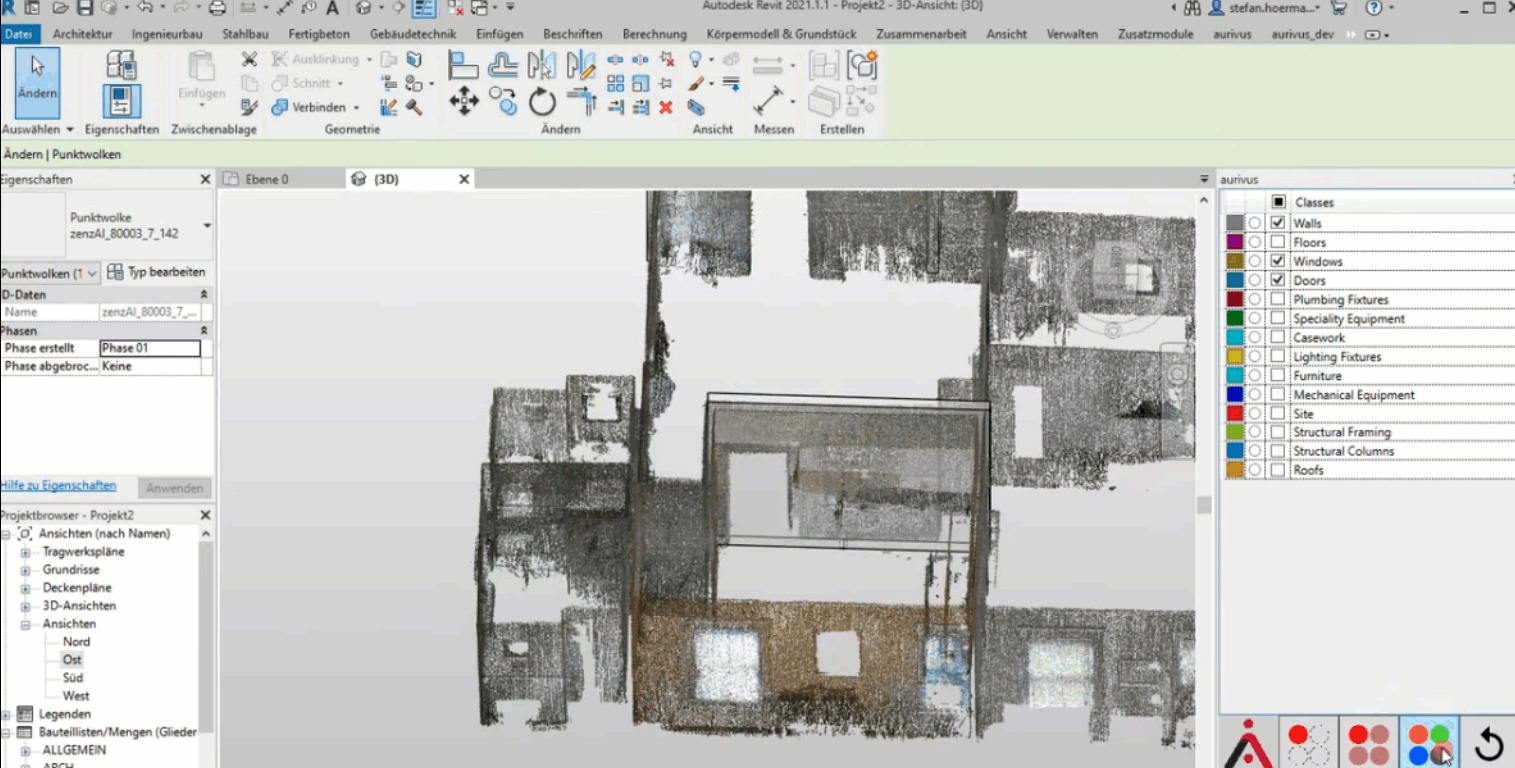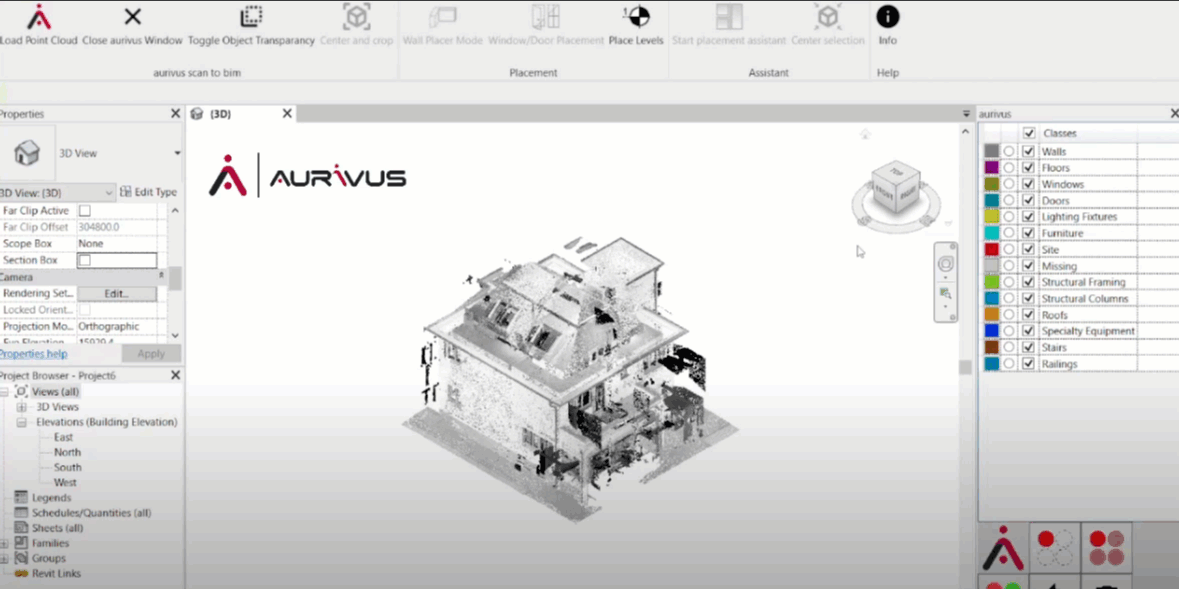 The aurivus AI easily detects objects like, walls, windows, doors, stairs, pipes, fittings, and many more. Select an object like a CAD object and get an automatic view for easy modeling.
From Floor to Ceiling Without Section views.
Don't miss a window above your section by viewing the level from floor to ceiling. Turn off furniture, ceiling and floor to see a nice floor plan. No clean up required.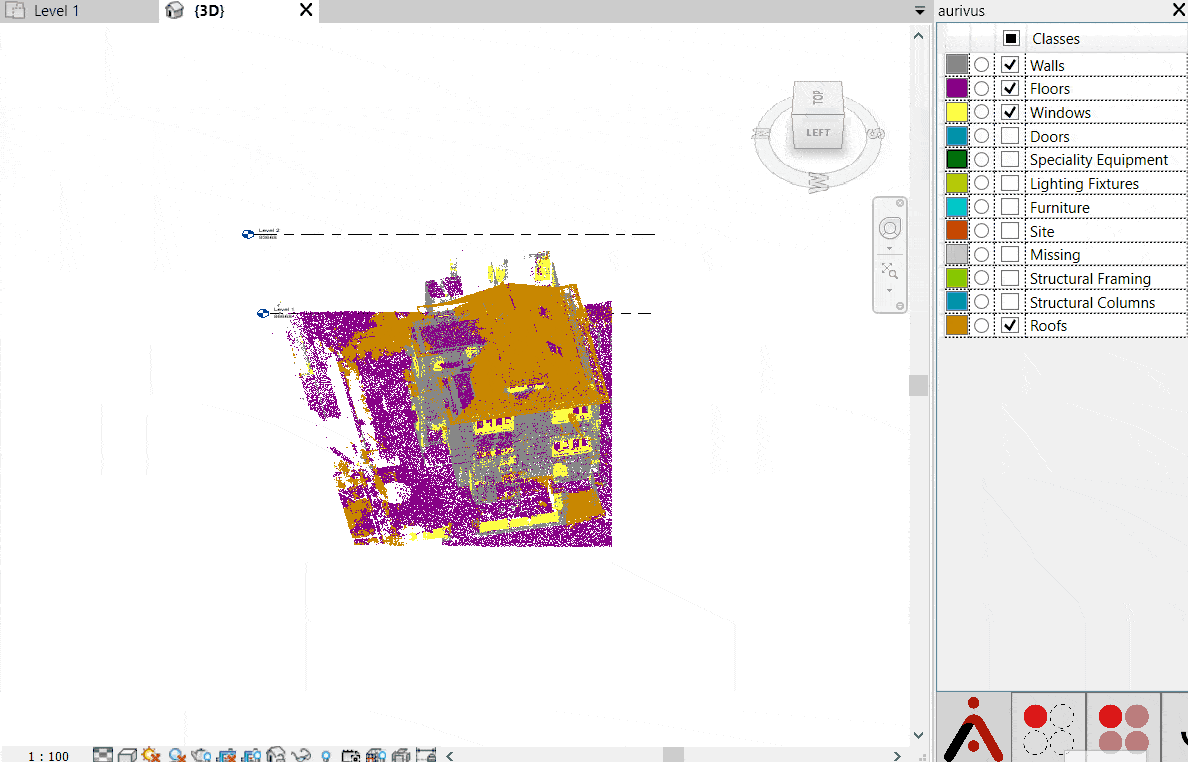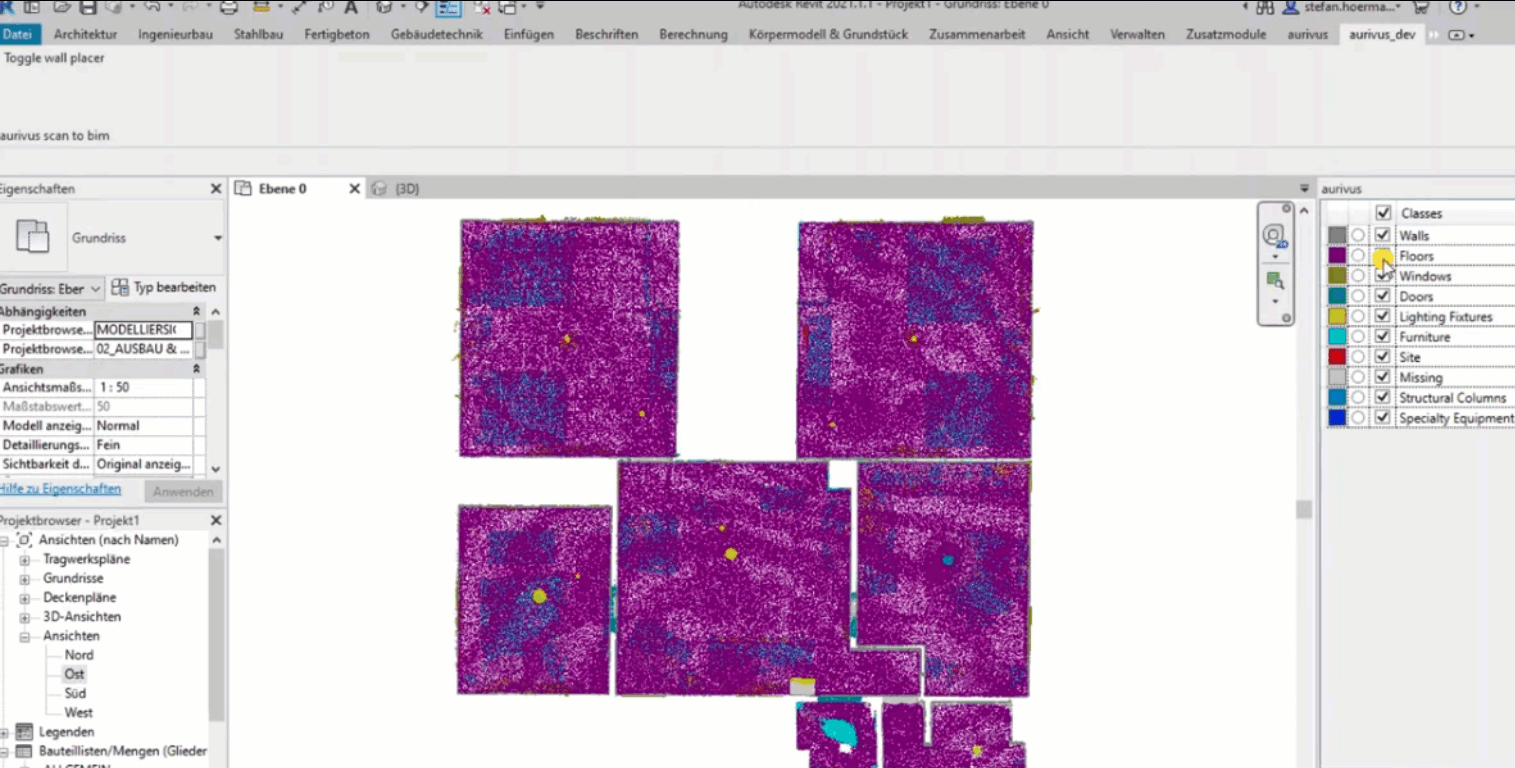 With 1 click you can see 2D view of your building
The aurivus AI will detect a roof within your point cloud, allowing you to hide the roof from the 360 view.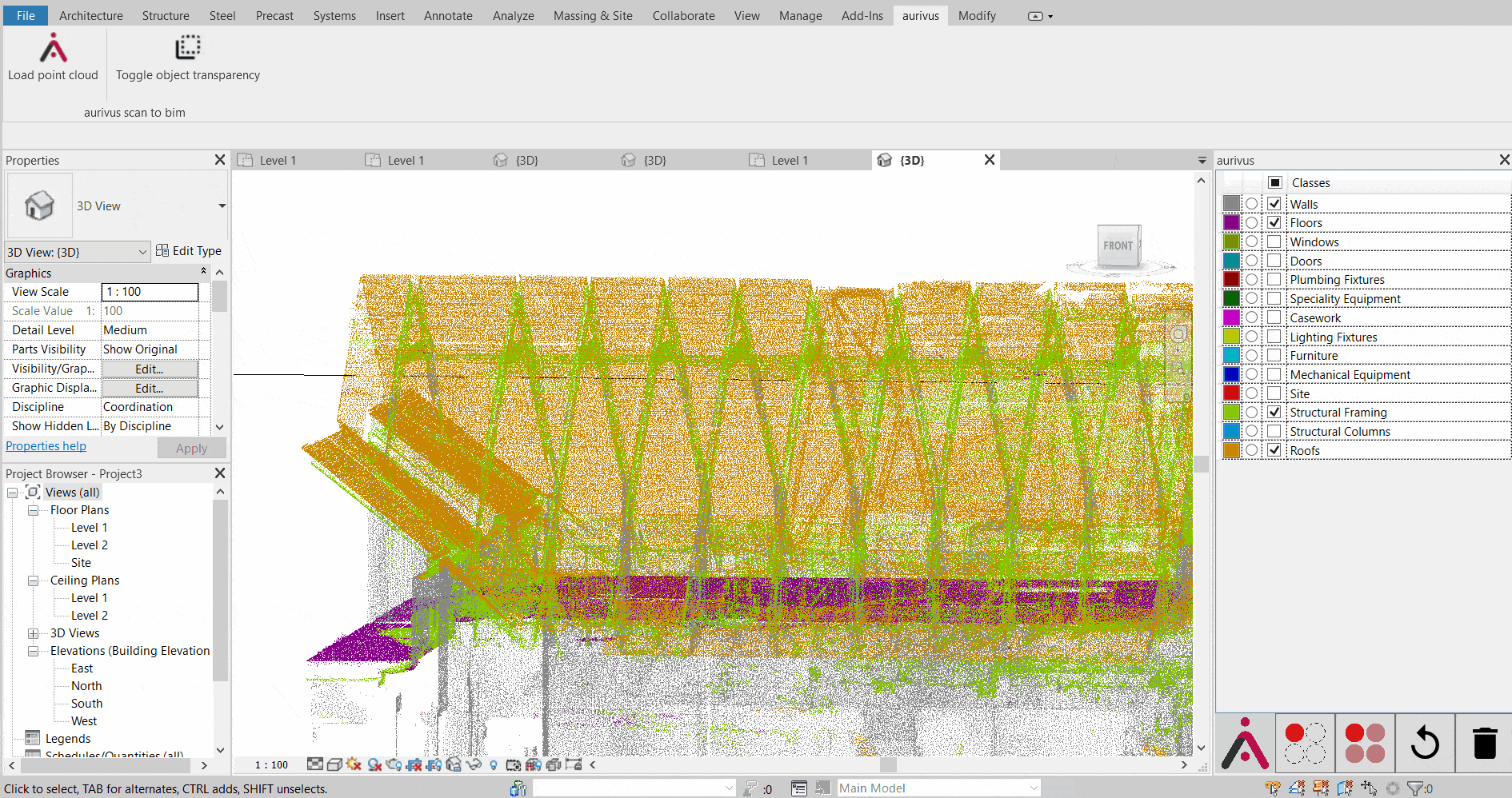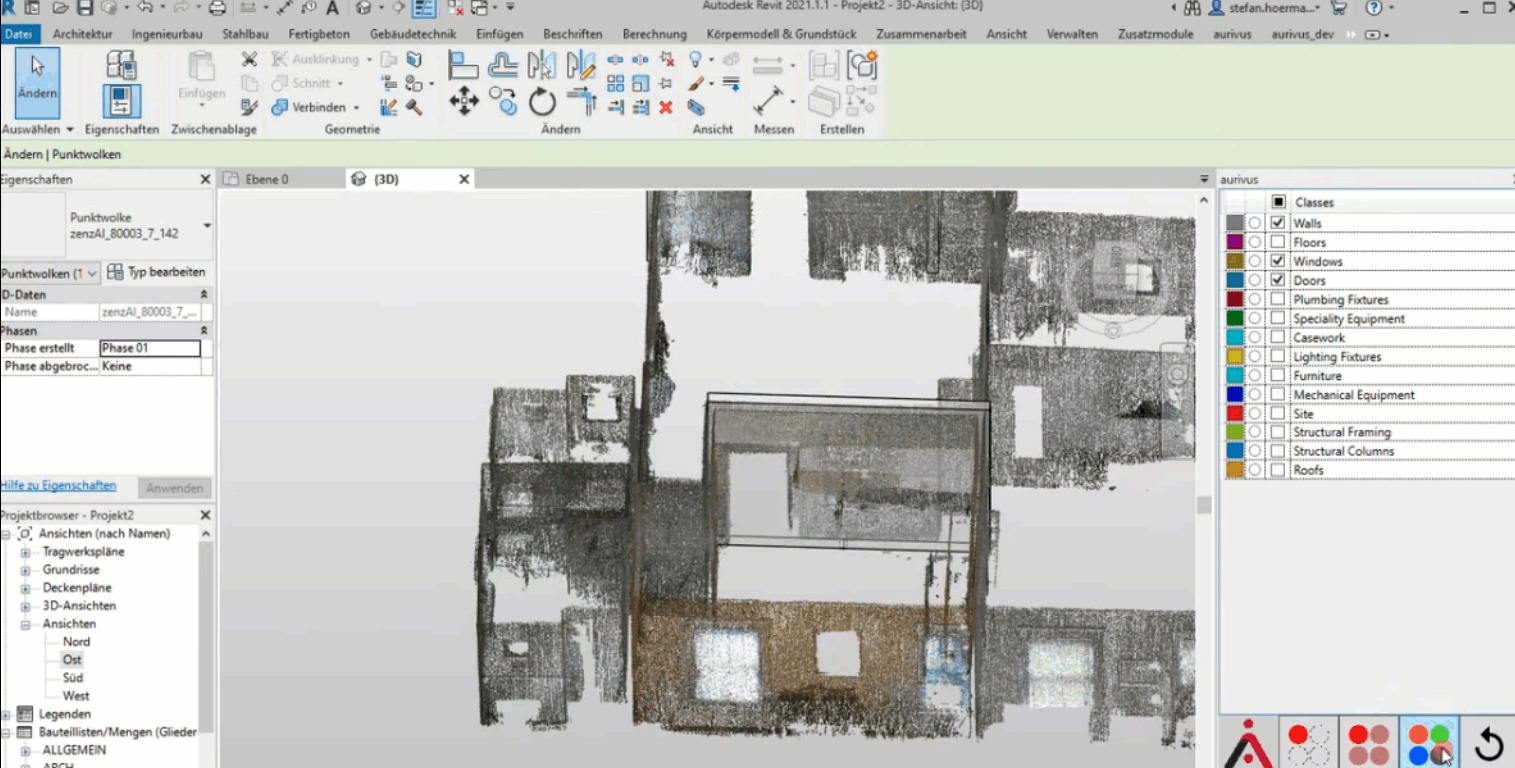 The aurivus Speed Drawing Mode automatically adjusts the views in every of the four perspectives to let you focus on modeling e.g. pipes or beams, instead of losing time finding the right view to continue work with.
Try aurivus with your own project