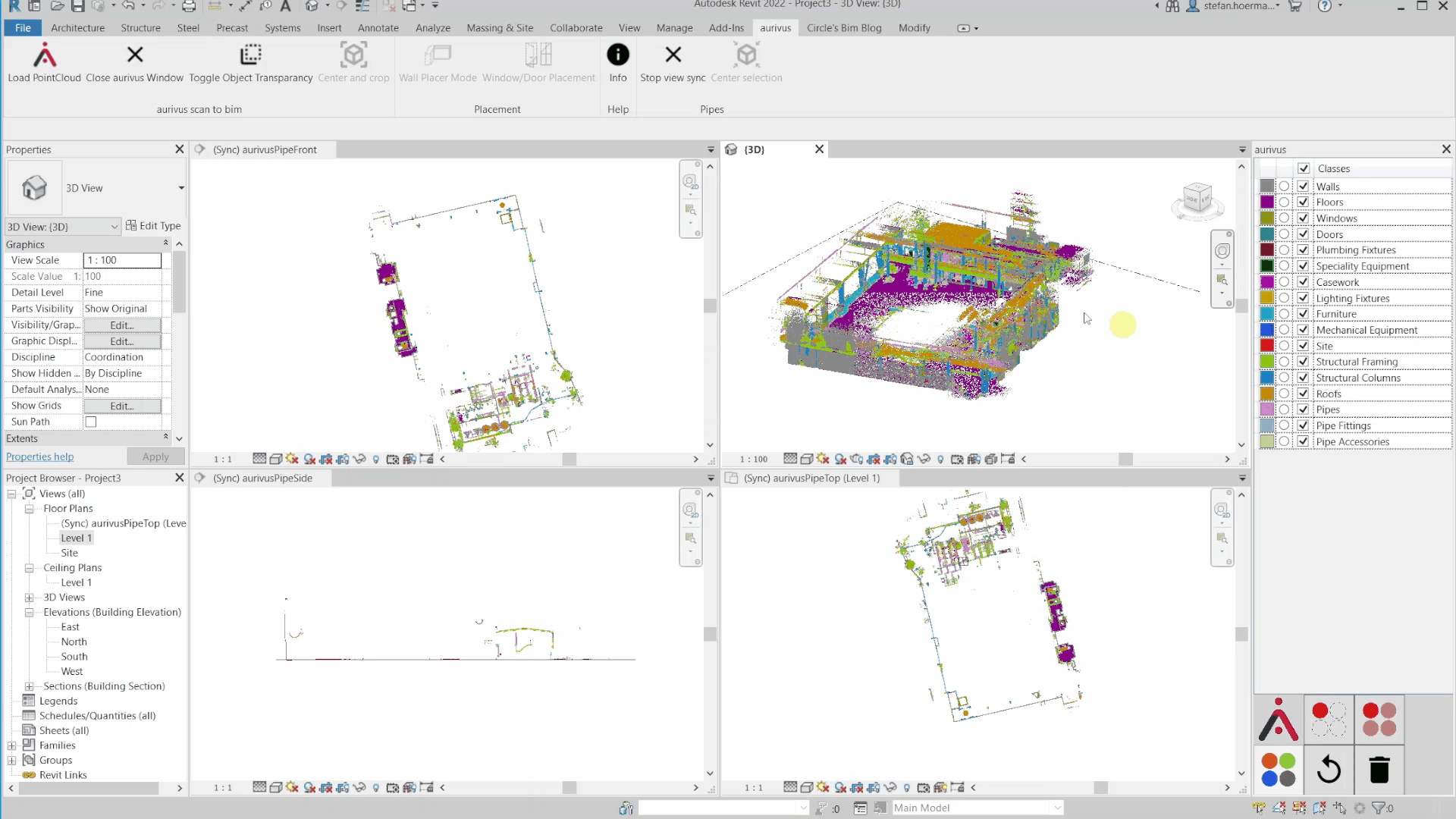 Introducing our AI Speed-Drawing-Mode – the ultimate tool for fast and efficient Scan-to-BIM modeling!

All powered by our cutting-edge machine learning algorithms which automatically pre-model your laser scanning data into individual point cloud objects.

With our unique tiled window setup, you'll get three 2D views that provide perpendicular viewports and a 3D view, all synced to center around the object you're modeling. Say goodbye to frustrating manual adjustments and hello to a seamless, stress-free workflow.

Our Speed-Drawing-Mode makes it easy to start modeling without any prior setup, simply select a pre-modeled point cloud object and hit the Center and Select button. We've designed our mode to save you time and effort, allowing you to focus on what really matters – bringing your 3D scans to life.

Our customers have seen a significant reduction in modeling time, with some even reporting up to 50% faster modeling.

Don't let manual adjustments slow you down, try our Speed-Drawing-Mode today and experience the power of effortless 3D modeling.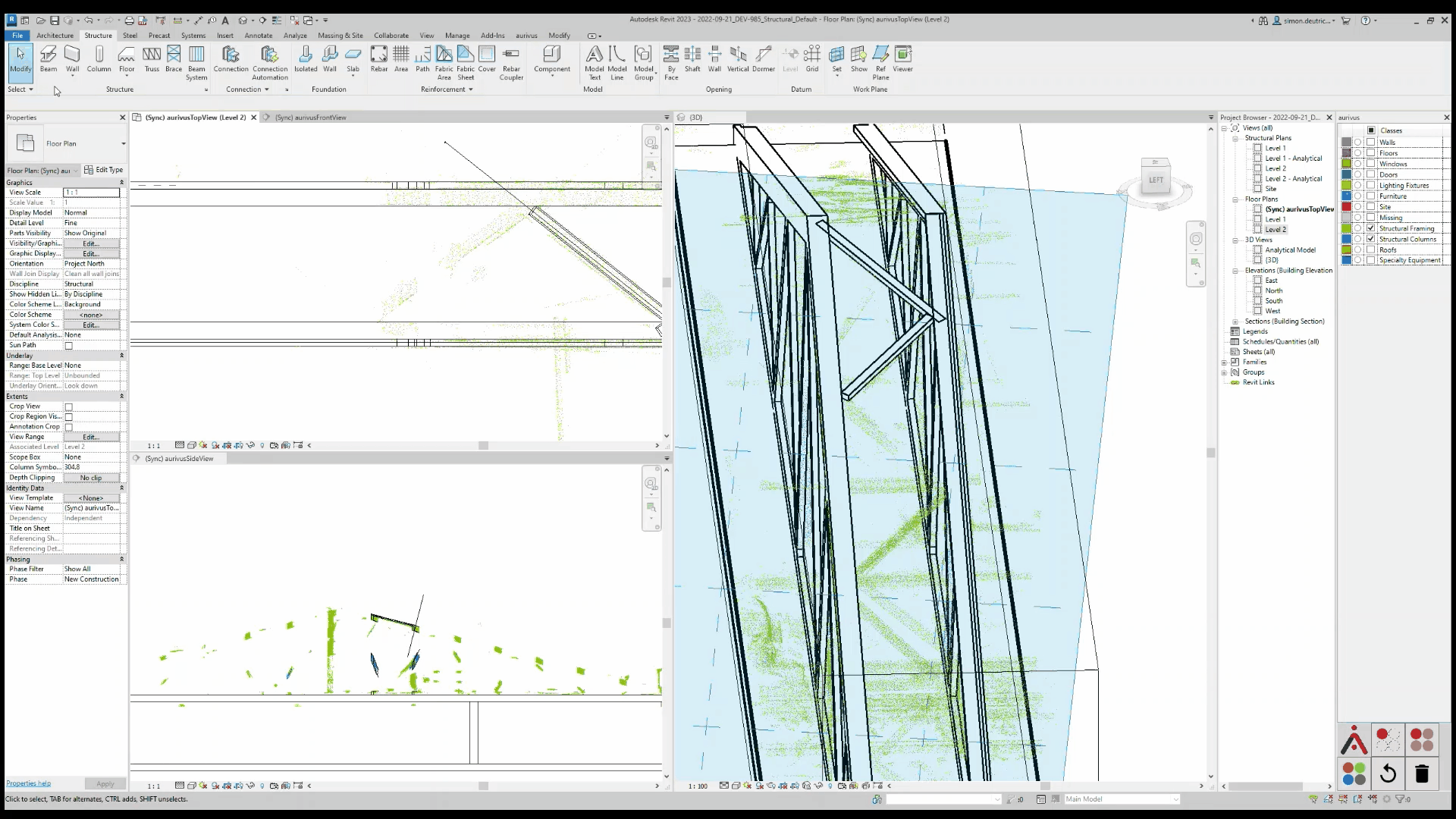 Draw one beam – see the next beam. That saves a modelers mental health and finger bones.

Without aurivus a modeler spends most time and nerves to set-up section views and see through the roof. With our AI you can turn off the roof and the view is constantly synced.

Our AI makes working with point clouds just easier. aurivus Speed-Drawing-Mode continuously provides the perfect view for modeling.

Thank you dreideScan GmbH for the great scan!