With aurivus you can turn your point cloud into Revit models faster, cheaper and more cost efficient. Our neural network is trained to understand laserscans from buildings and searches for objects. A normal building takes about 30 Minutes to process.
Accelerate your modeling employees
Finding good Revit experts who also know how to handle point clouds is extremely hard. The modeler-market is almost empty when talking about employees to draw in point clouds. And, many modelers leave after two to three years. BUT, with aurivus a modeling company can deliver more projects in less time with the same number of modelers:
Drawers save modeling time of 25% to 50% with the aurivus AI!
It is so easy for new employees to learn how to use point clouds in Revit! (Remember: two years training without aurivus)
Compare what was modeled and what was scanned
Working with point clouds without aurivus, it can easily happen that something was overlooked. Maybe a window was above the drawing slice? Not anymore with aurivus:
No slicing needed, anymore.
For drawing, it is easier to compare the point cloud with the revit model using the aurivus AI.
When reviewing external modeling services it offers faster quality assurance.
The aurivus AI stores the object class in the point cloud, e.g., window. Also, single objects are grouped together. Thus, it is much easier to get an overview of what was modeled.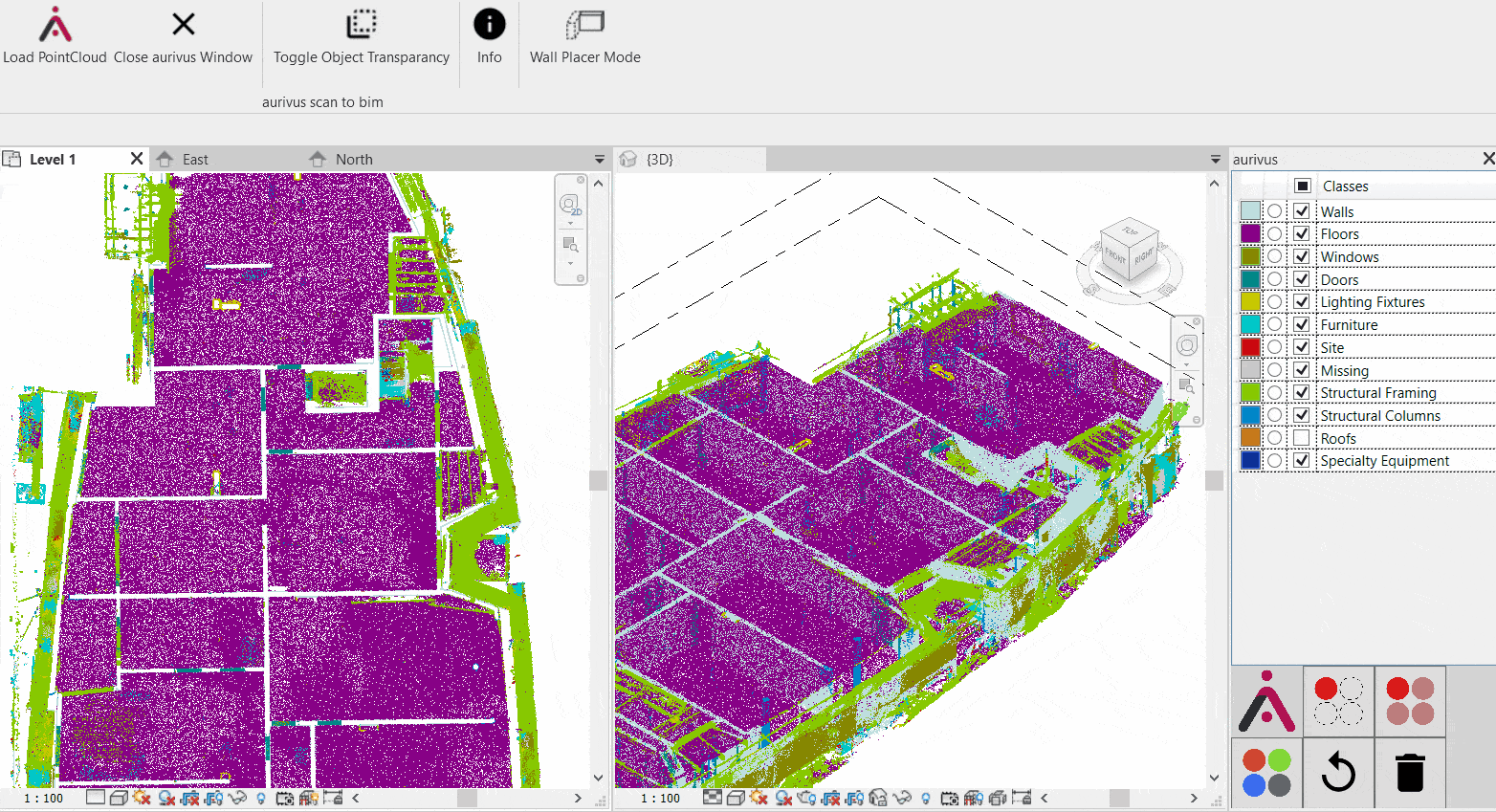 Gain advantage over competitors
Service companies of low-wage countries offer cheap modeling service. However, quality and reliability can become an issue when choosing the wrong modeling company.
In-house drawing gets accelerated.
Quality assurance gets faster and easier.
Make use of modern, fast, and affordable scanning hardware
With aurivus, you can use fast, modern and cheap scanning technology but gain the same quality as with expensive high-precision terrestrial laser scanners.
360° images and photos of scan positions are rarely needed. – See what you are interested in with a click.
No colored scans needed. – The aurivus AI adds color per object class.
The aurivus AI can read point clouds of all tested devices, including BLK2Go, GeoSLAM, NavVis, iPhone, Leica, Faro, …
Share point clouds faster – aurivus point clouds have smaller file size.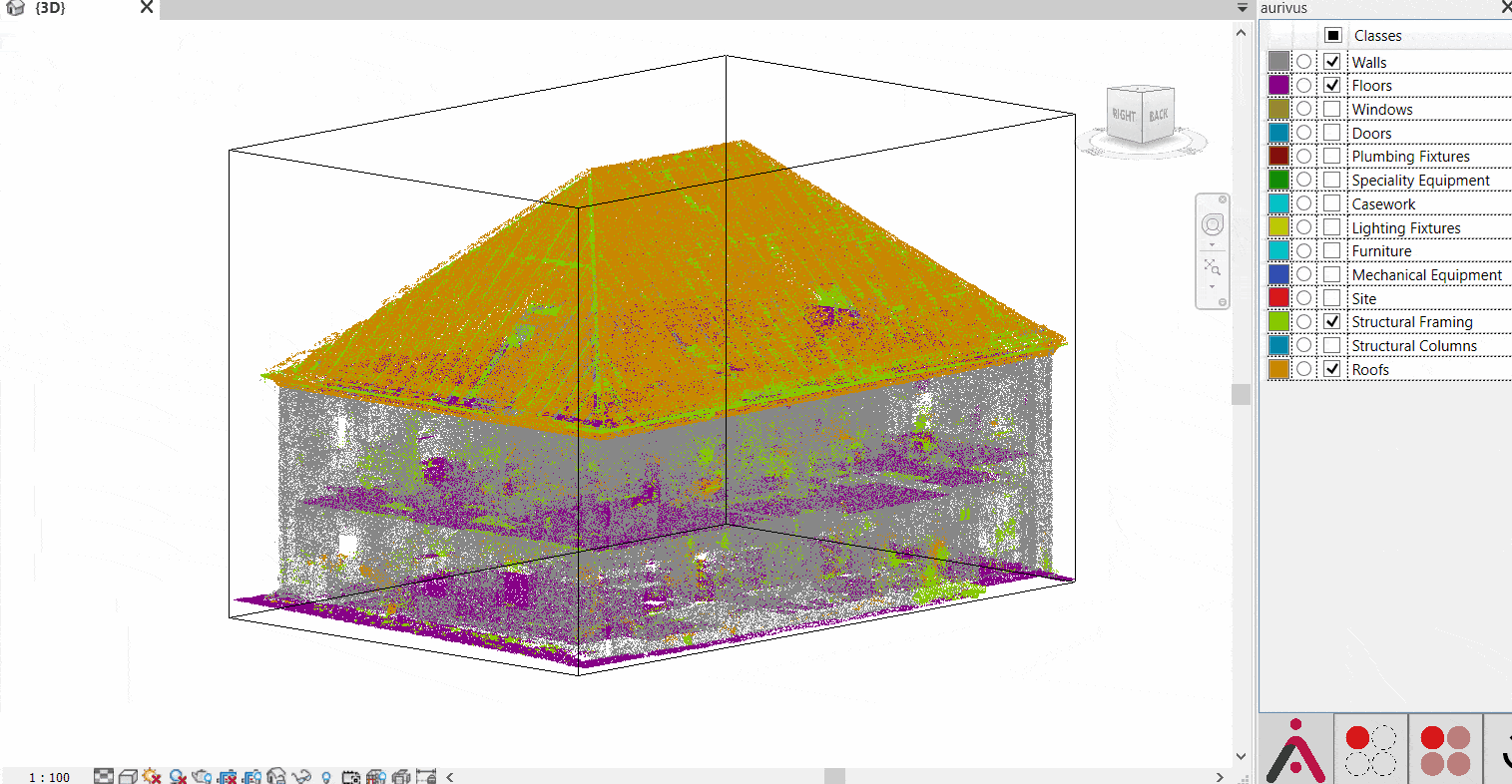 Secure Data Transfer, Storage, and Processing
Instead of sending scan data to low-wage countries, your data is stored and processed on European servers following General Data Protection Regulation GDPR. We offer data storage of your point clouds on German webhosting providers.
Create new workflows without modeling
The aurivus AI reads your point cloud and finds objects, like windows. It can also group the points of single windows together. In the image below, every yellow window is a single point cloud. If you are interested in the number of windows or the total window area, you might use the information of our point cloud directly.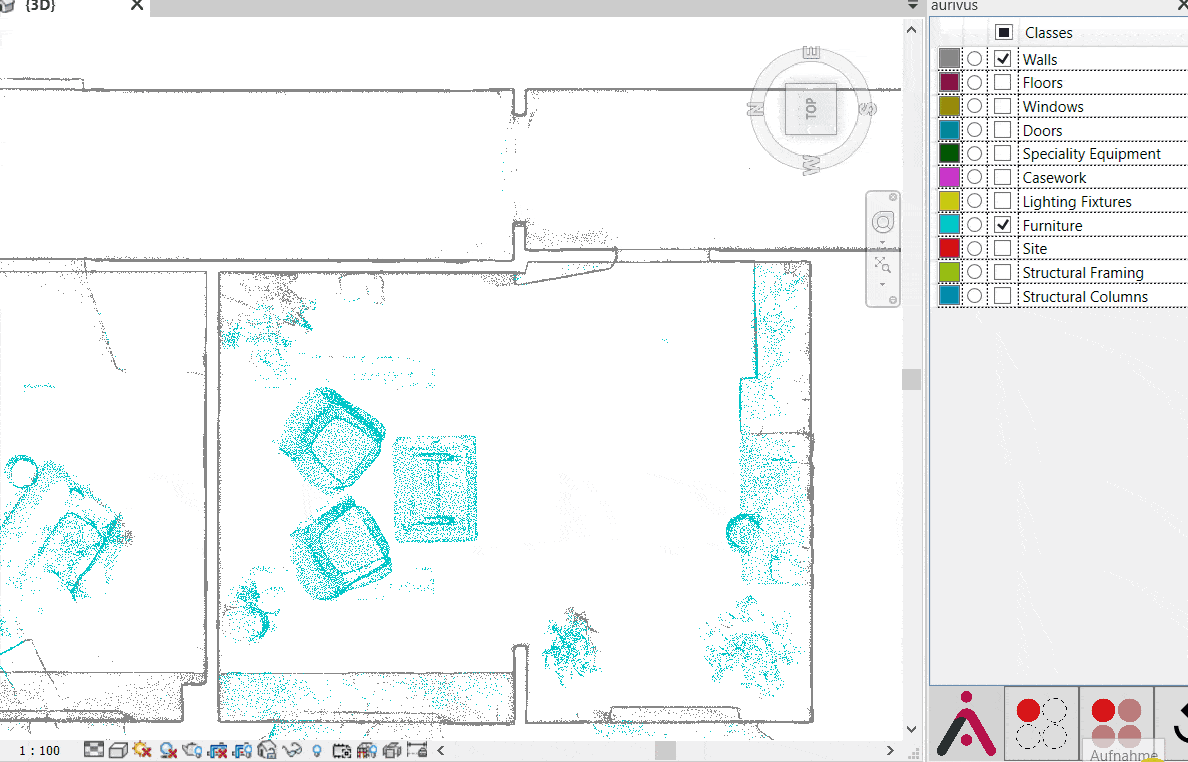 This also works for other objects like furniture or pipes.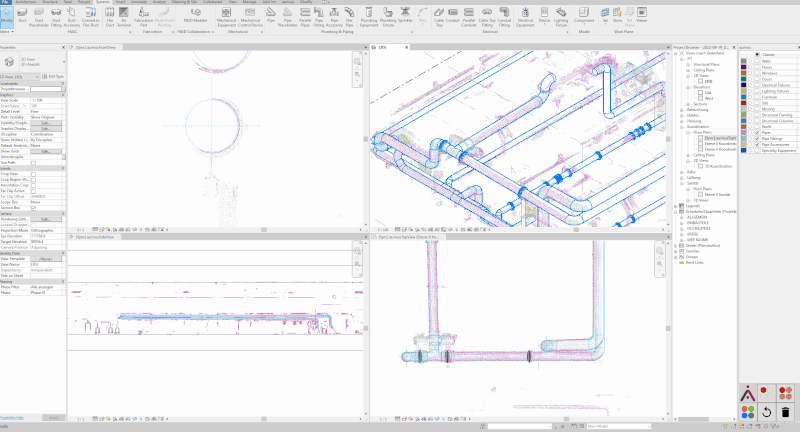 Or with floor area or stairs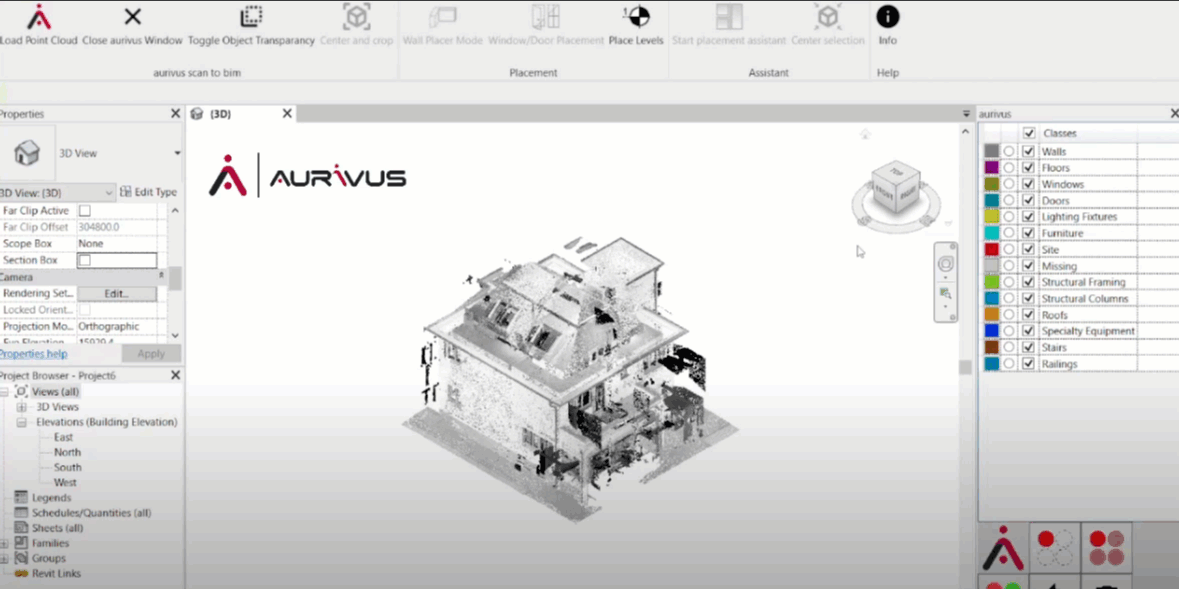 Feel free to contact us if you are interested in more information, or just try the aurivus AI yourself at https://app.aurivus.com

Tradegraph: Autodesk and Revit are registered trademarks or trademarks of Autodesk, Inc., in the USA and other countries.