Home Page
The fastest way from Scan-to-BIM
Plug-and-play in your workflow
Only 30 minutes training required
Your modeling team will love our AI
Deliver faster and better quality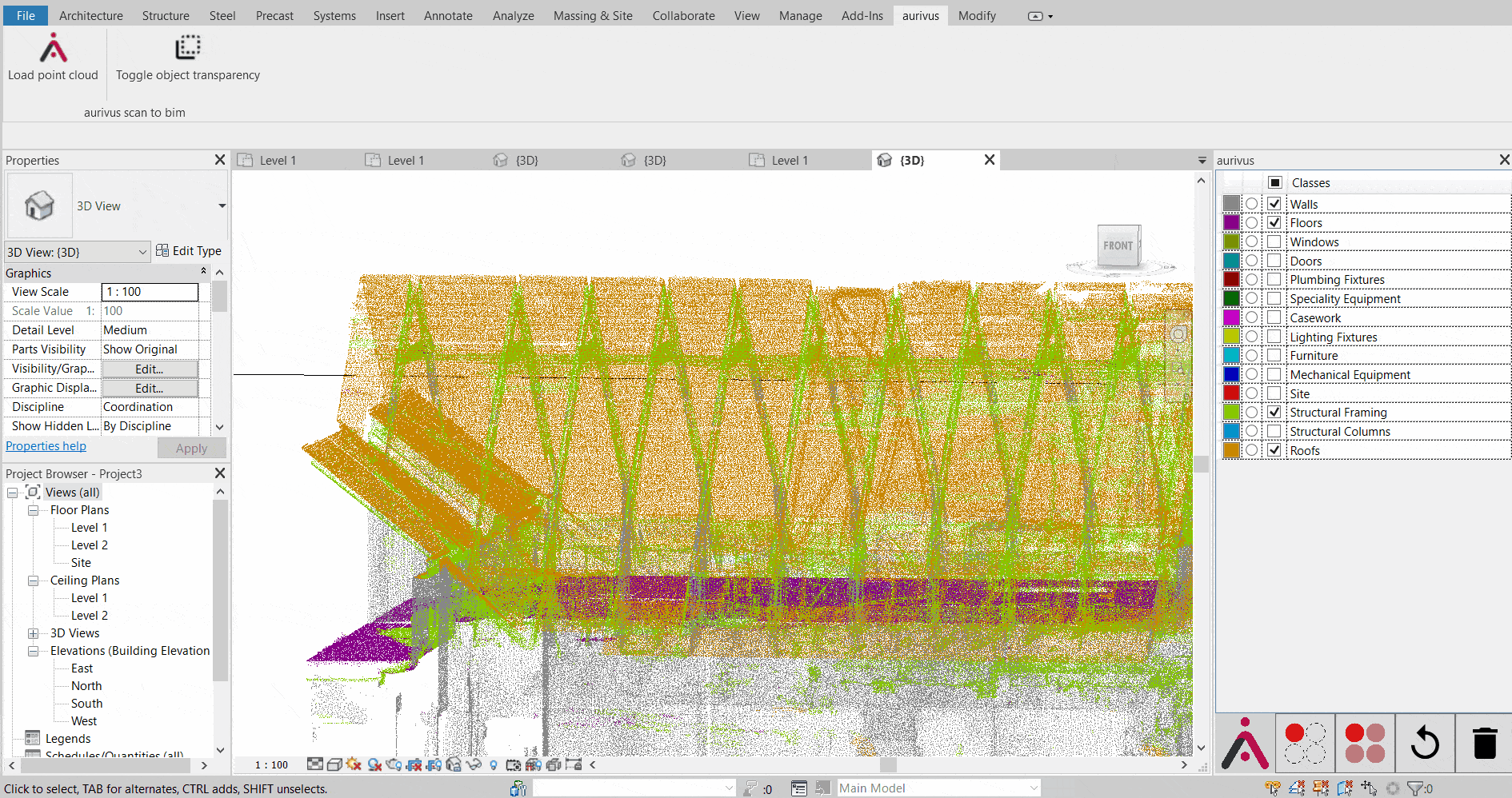 Countries Licences sold in
Average Project Saving Time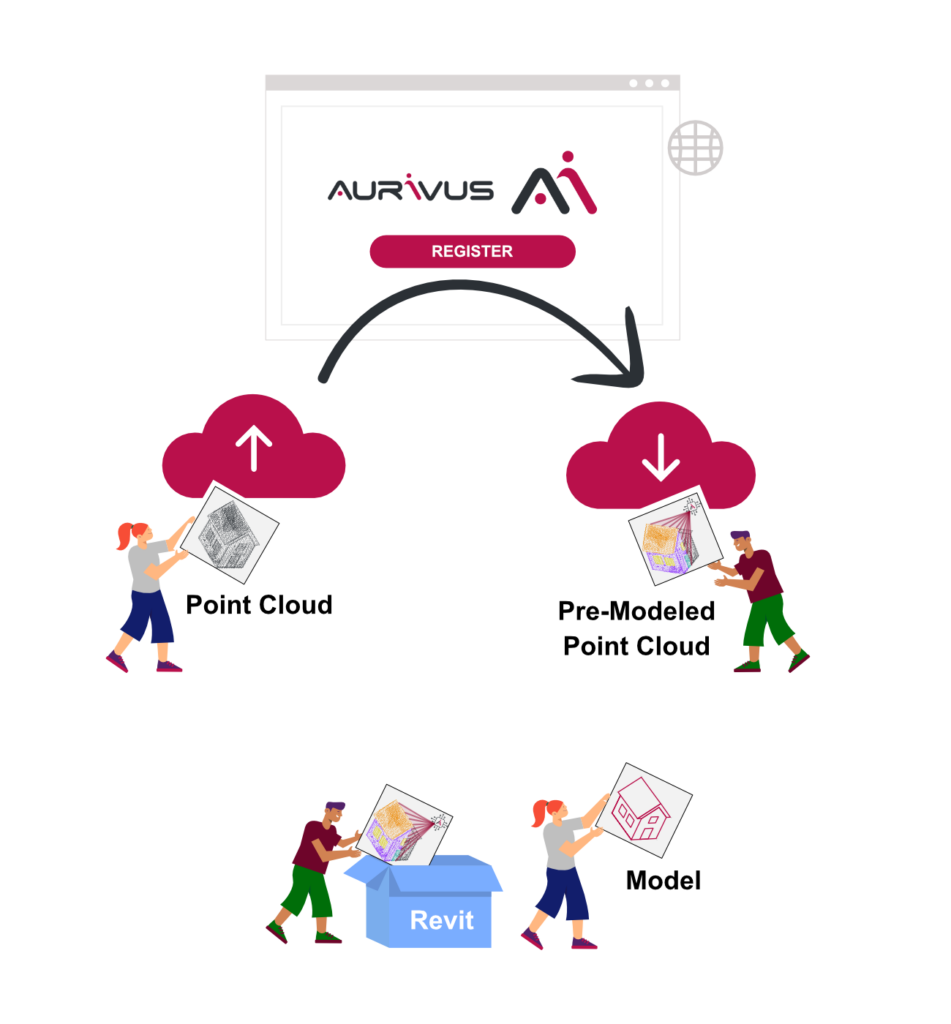 1. Upload your point cloud to our AI
2. The AI finds the objects and their attributes
3. Use the pre-modeled point cloud
The AI needs only a few minutes to analyze the scan data. The result is a pre-modeled point cloud with objects and layers just like in a CAD-model.
Let our AI assist you to make modeling easier, faster and cheaper.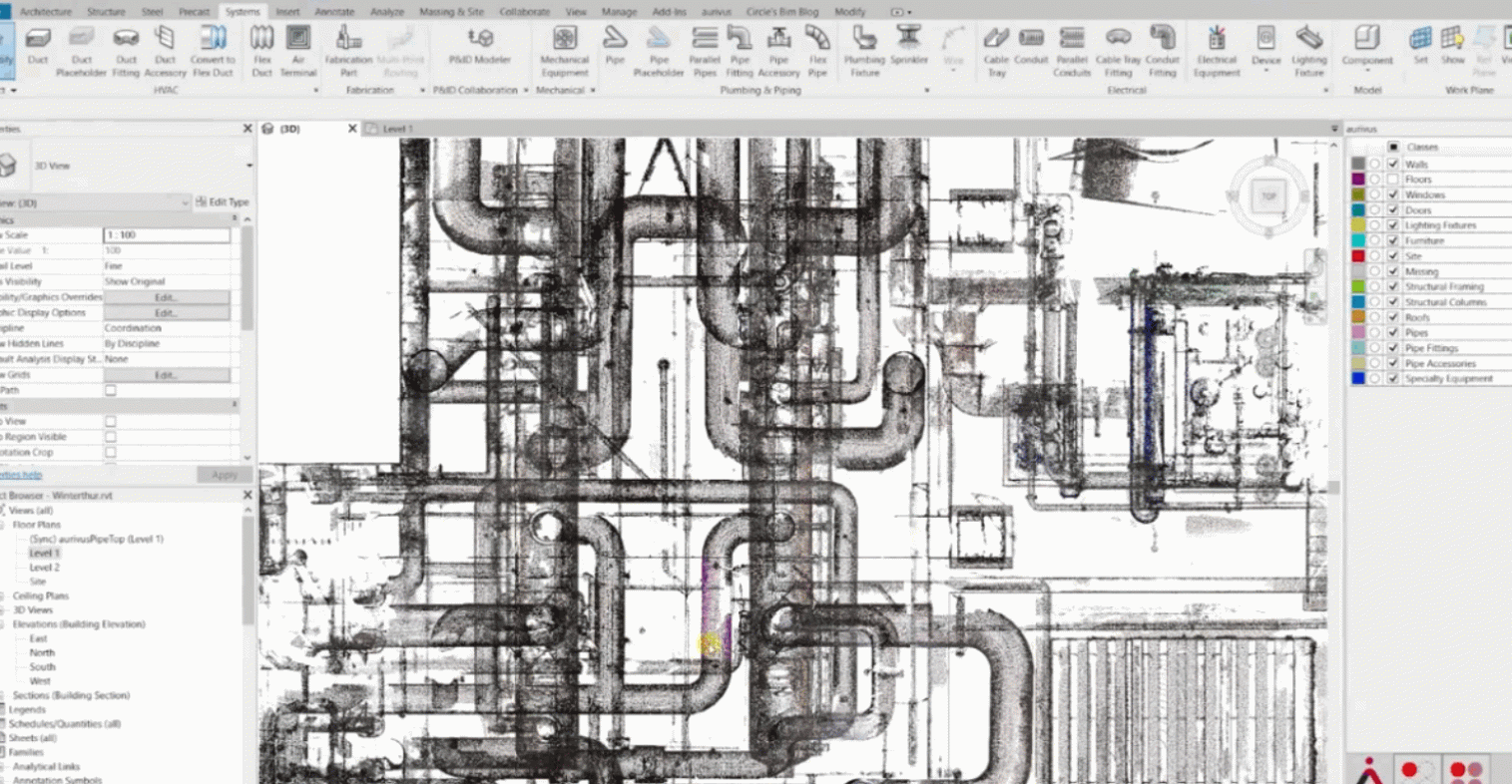 Our aurivus AI can easily detect pipes & their fittings. Allowing the point cloud user to view as a single object (With our Speed Drawing Mode you can save up to 50% of your time modeling pipes).
Our aurivus AI can easily cross section and focus on Trusses you need to model. Saving you lots of time with 1 click.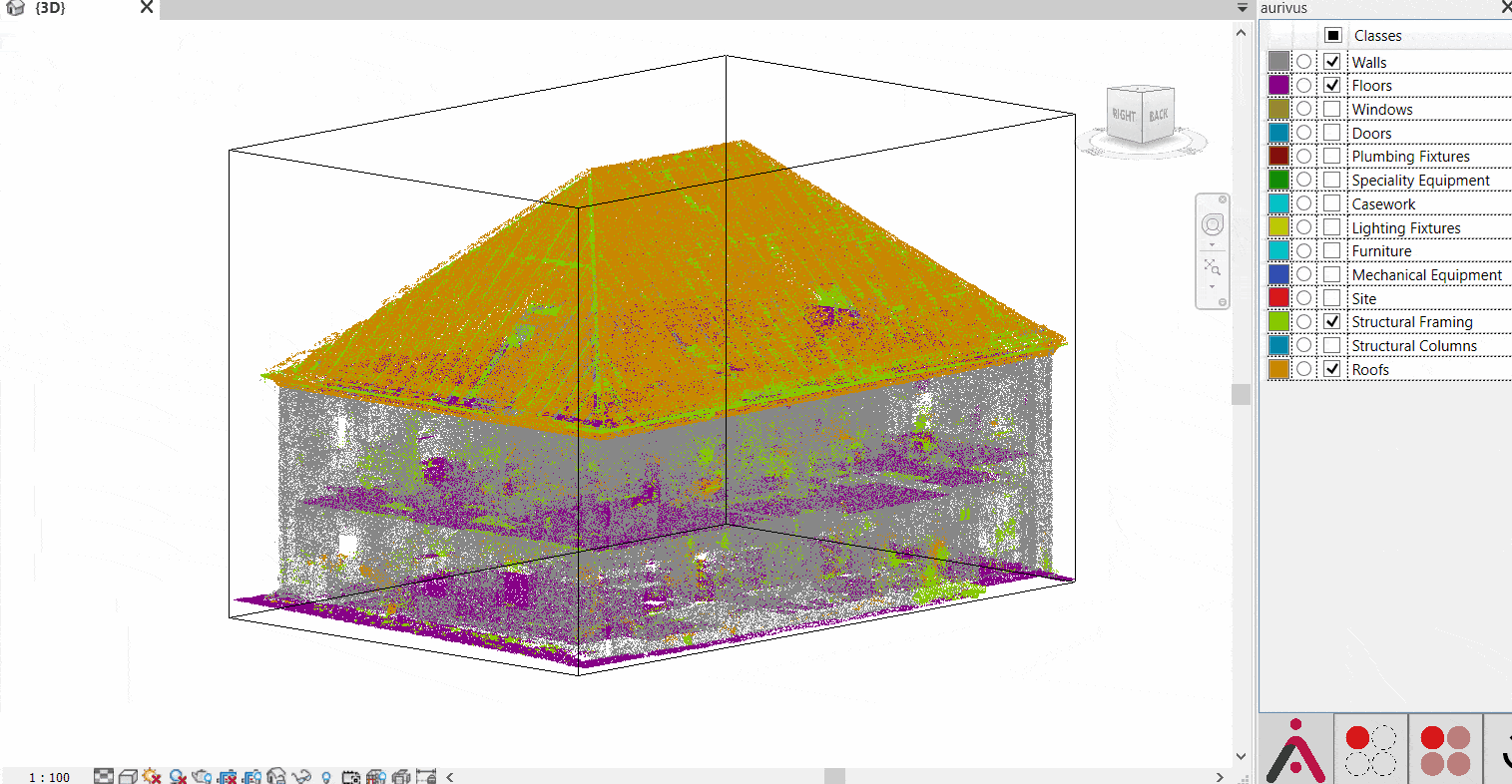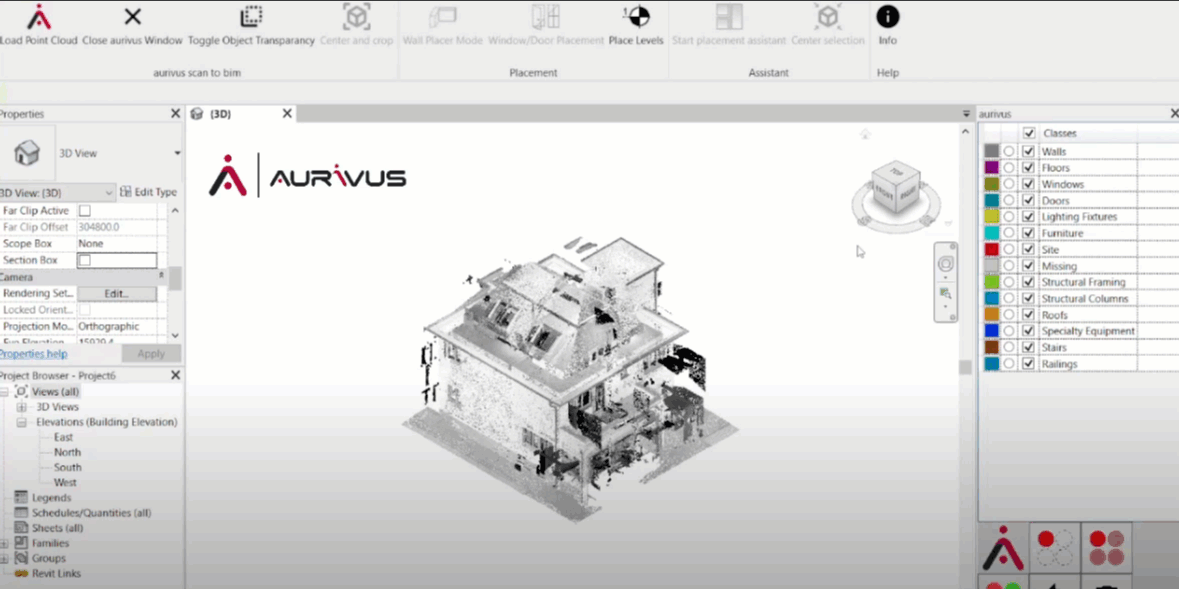 Our aurivus AI can detect any & all stairways in your point cloud.
No need for cleaning up your point cloud anymore! The aurivus AI detects furniture and other distracting objects in the point cloud, which then simply can be hidden with one click.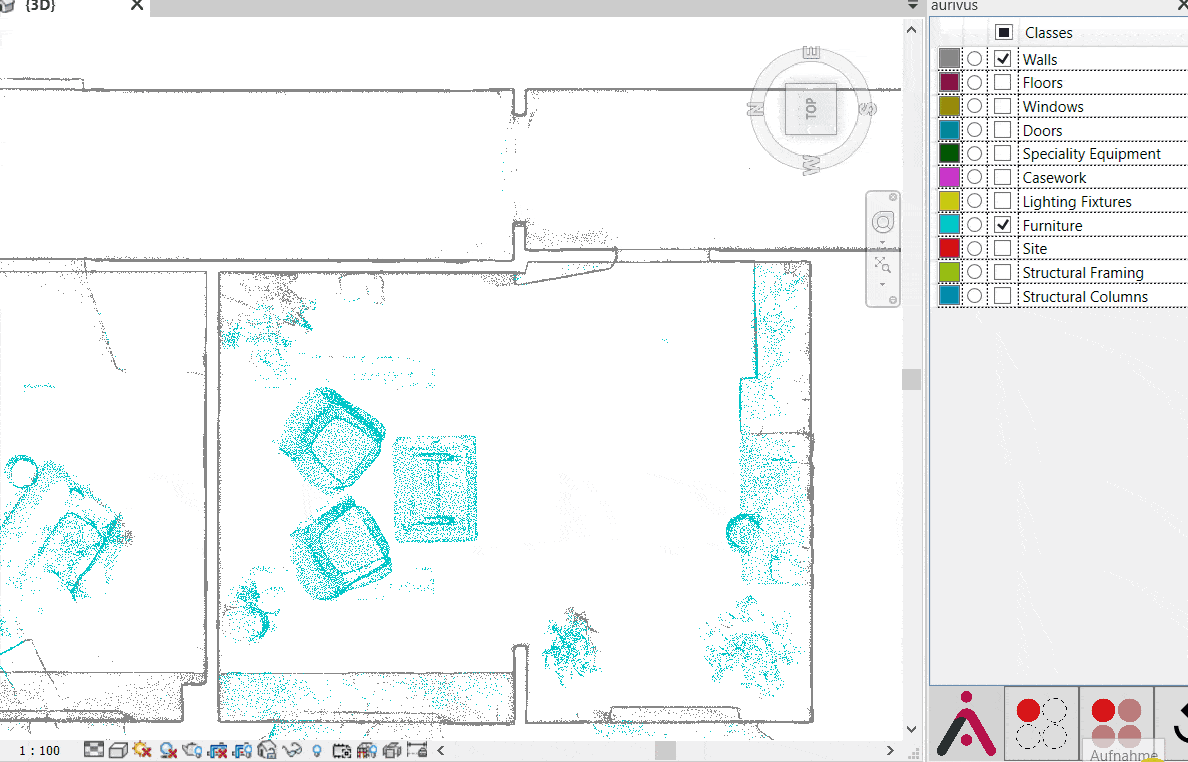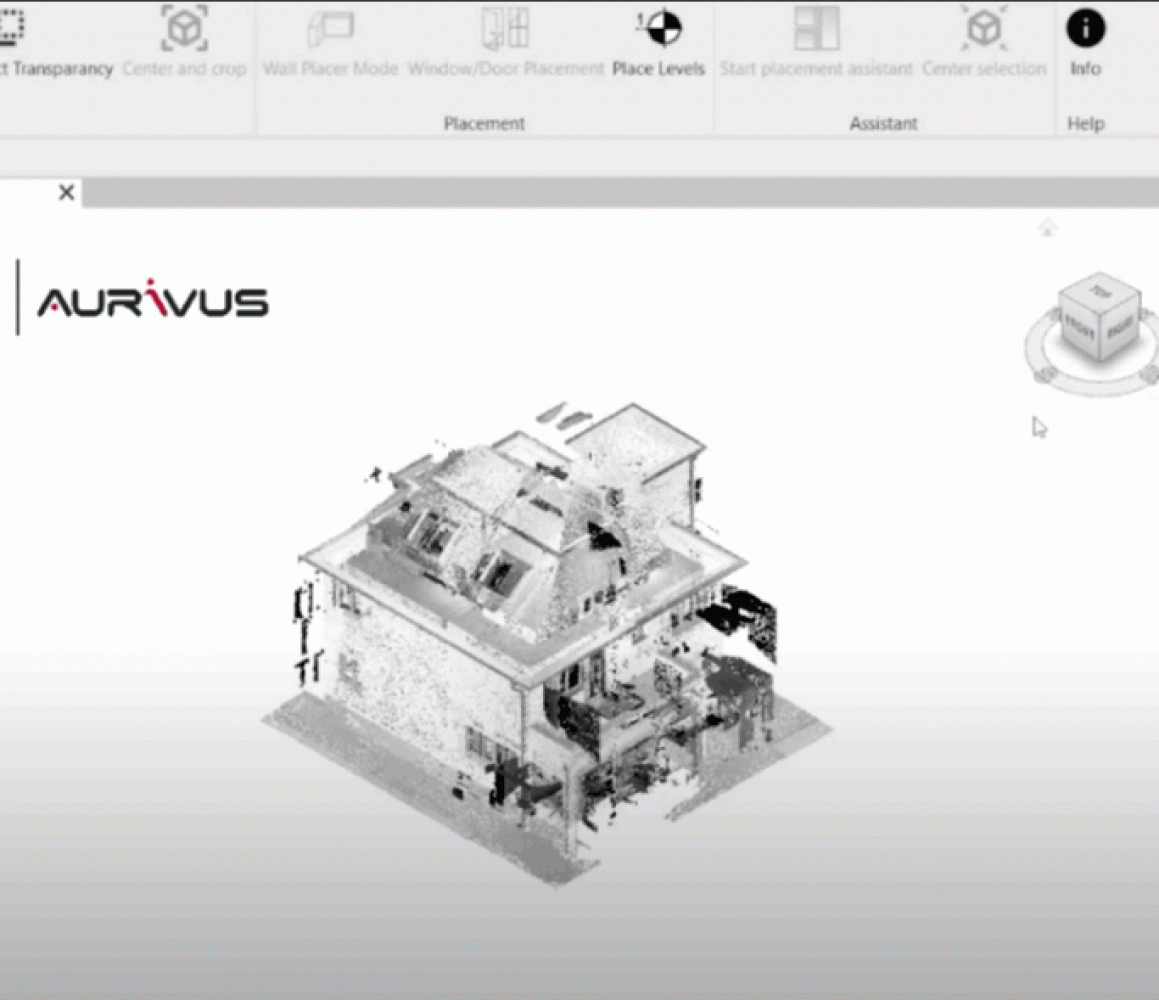 The aurivus AI easily detects Walls, so you can confirm the object with 1 click. Helping you save time, reducing errors & increase quality.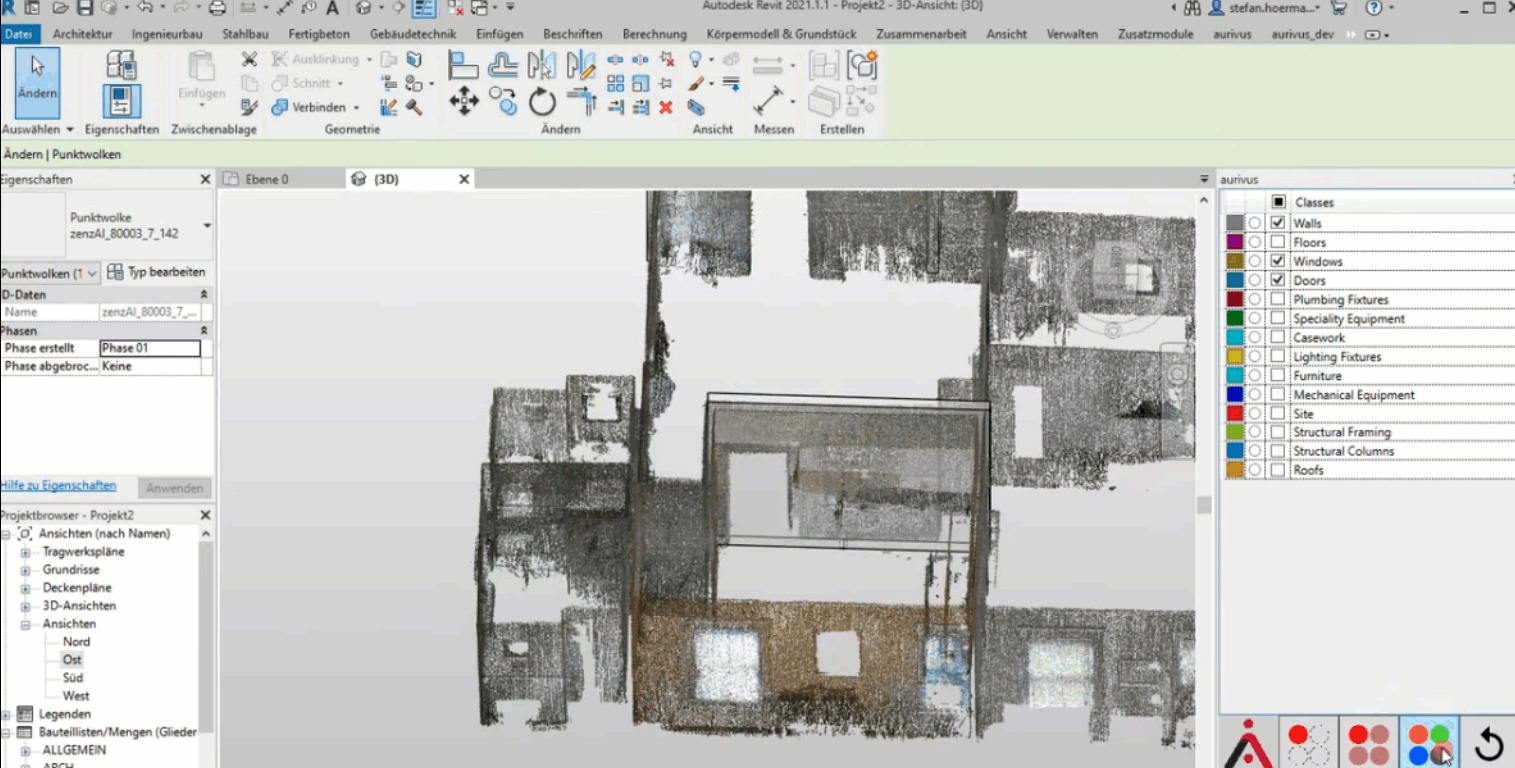 The aurivus AI easily detects the Windows & Doors within the point cloud. The Windows & Door Placer tool, will then replace them with a matching object from your Revit library.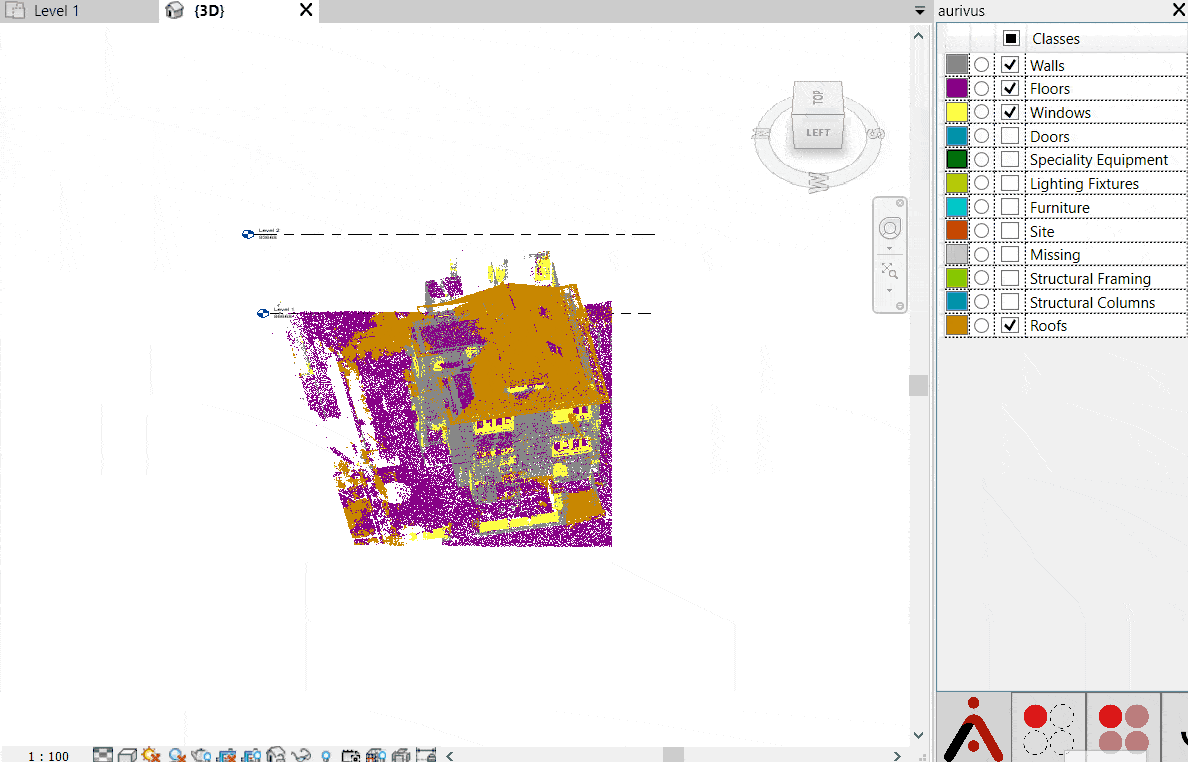 The aurivus AI detects the floors within the point cloud, and the Level Placer tool will automatically set the levels.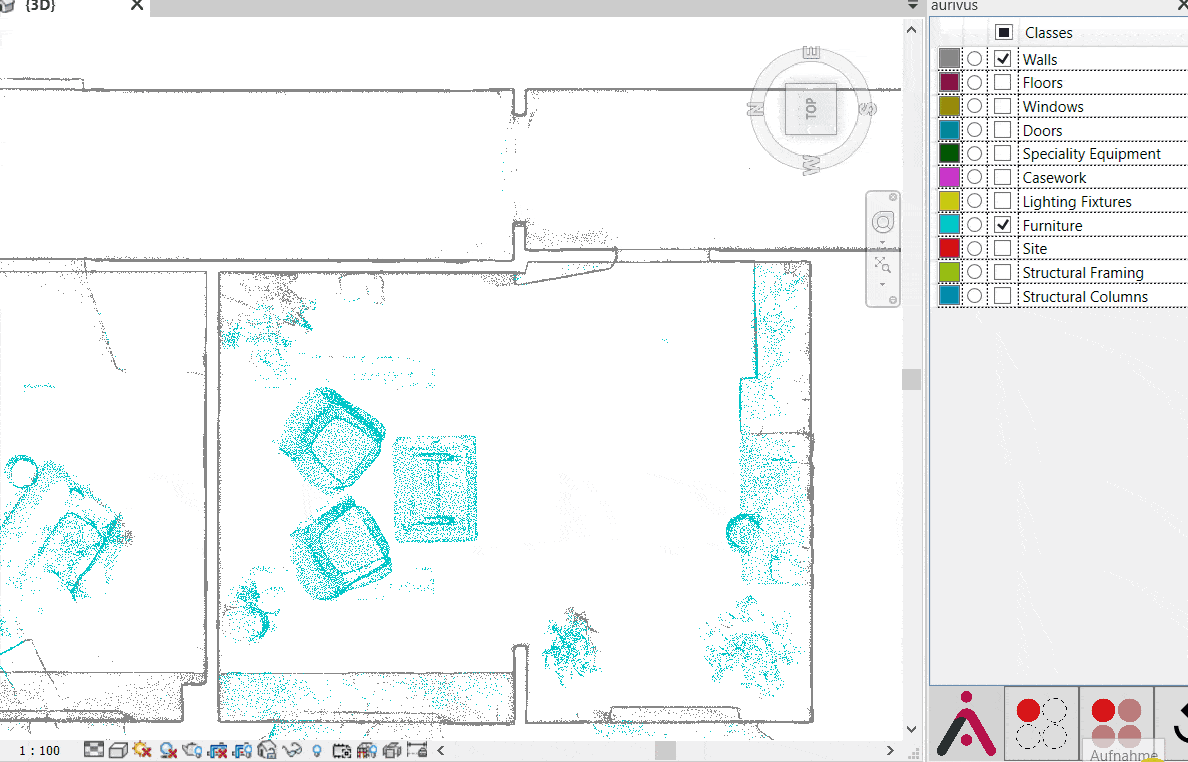 The aurivus AI detects objects, allowing you to freely move or hide with one click.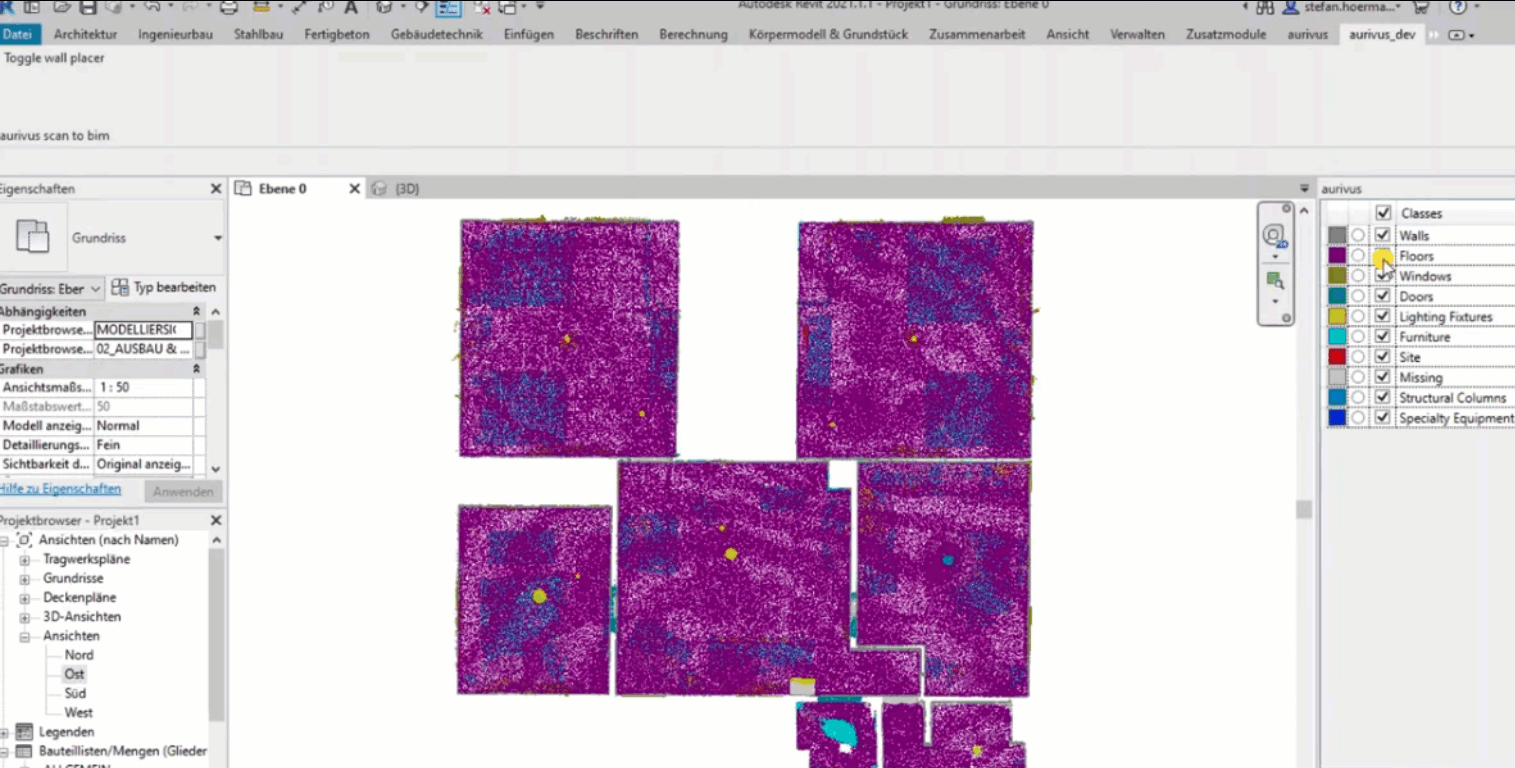 With 1 click you can see 2D view of your building.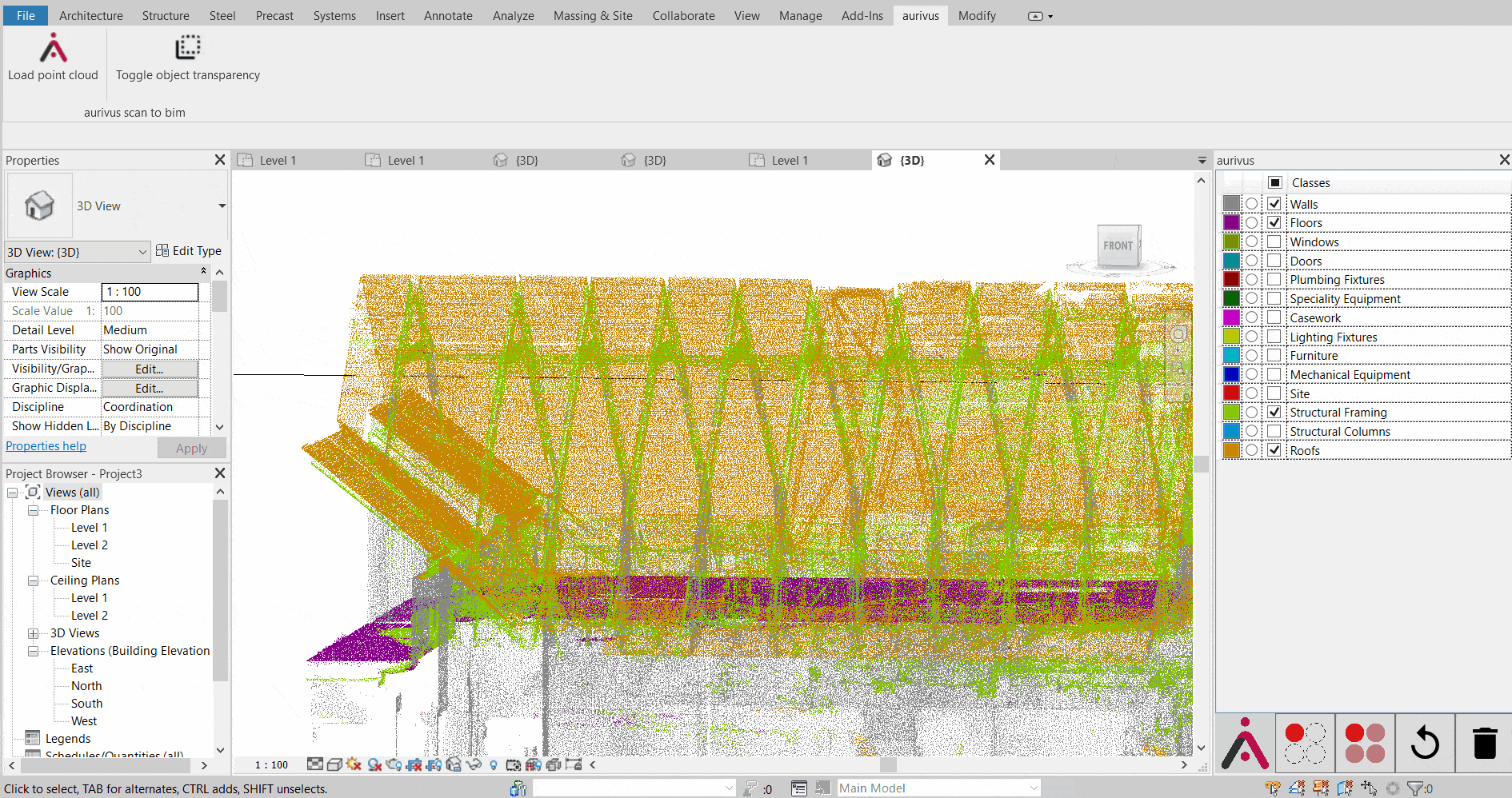 The aurivus AI will detect a roof within your point cloud, allowing you to hide the roof from the 360 view.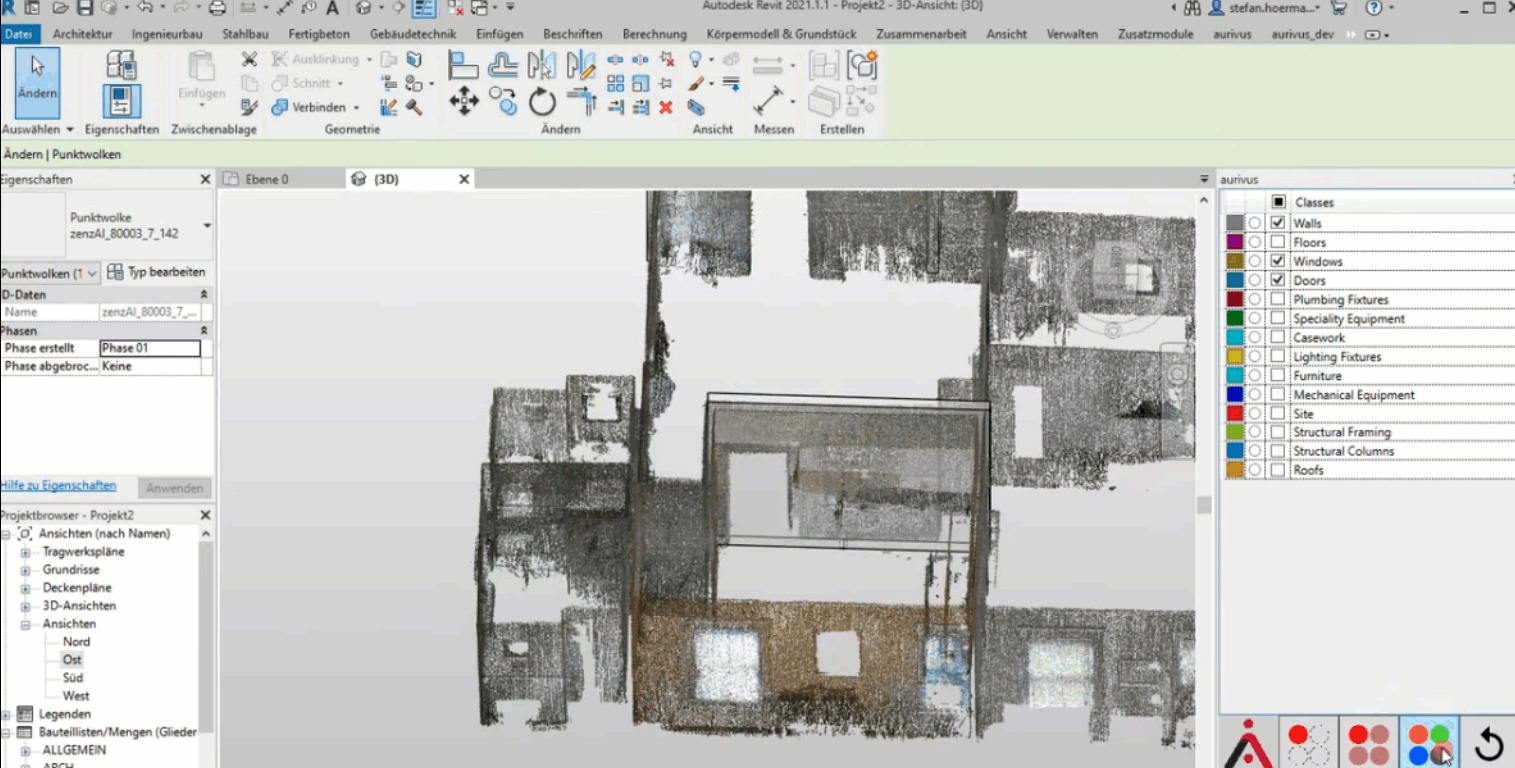 The aurivus Speed Drawing Mode automatically adjusts the views in every of the four perspectives to let you focus on modeling e.g. pipes or beams, instead of losing time finding the right view to continue work with.
Our aurivus AI finds objects in 3D laser scans of buildings, facilities, and plants. It's trained for architecture, structure, MEP and industrial pipes.
Less costs and higher profit
Less costs for manual work, recruitment, hardware and higher productivity
10x Faster Learning
Less learning time to work with point clouds and higher motivation for modelers
No training required
aurivus is super intuitive and simple to use
2x Faster modelling
No need for tools for clean-up, slicing and 360 degree images
No risk
No setup costs and no maintenance for hardward and software
Development with customers
Perfectly integrated in today´s modelling workflow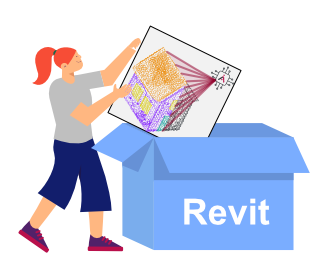 Work from Aurivus with rEVIT
Download our free plugin for Revit.
Frequently Asked Questions
Sign up now or contact for questions